An adorable baby gorilla has been born in Dublin Zoo.
The baby western lowland gorilla was born on April 1st.
Mother Kafi and father Bangui are the proud first-time parents to the 2.5 kilo baby.
Look at how cute the little guy is...
Adorable Baby Gorilla
We don't know the gender of the baby gorilla just yet.
Zoo keepers just haven't had a chance to get close enough yet.
It's because the infant's mum has been keeping the baby close to her chest since the birth.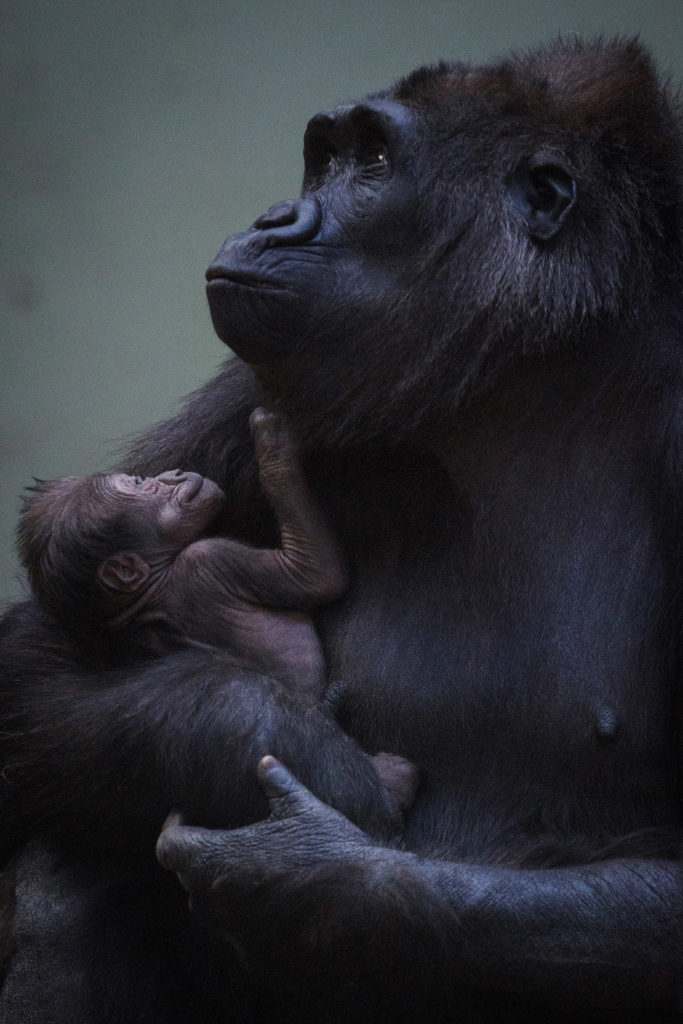 Critically endangered
Western lowland gorillas are classified as critically endangered.
The numbers of these primates living in the wild is expected to fall by over 80% between 1980 and 2046 with deforestation, commercial hunting and a highly contagious virus called Ebola being the three main threats facing their survival.