Captain Birds Eye has moved from fish fingers to fashion.
Birdseye has launched a new limited edition swimwear range.
The range's 'All Aboard' trunks come in either navy blue or royal blue and feature the Birds Eye logo.
The shorts aren't available to buy in the shops, with the brand running an online competition for anyone who wants them.
Fans are invited to enter a TikTok competition in a bid to win one of 30 pairs available.
56-year-old Riccardo Acerbi, has been the face of the frozen foods brand since 2018.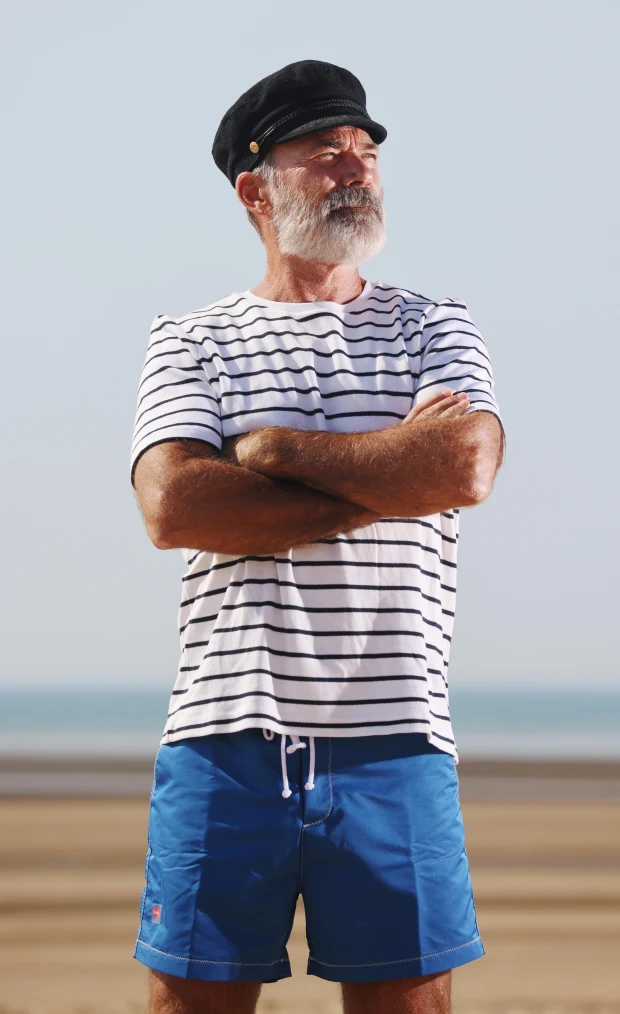 Images: Joe Pepler/PinPep