Dell has been ranked as the 'Best Place to Work in Ireland' for the second year in a row.
Apple comes second, followed by homecare agency Comfort keepers, according to a survey of employees carried out by Indeed.
The Irish Defence forces has made the top ten for the first time coming in at number 6.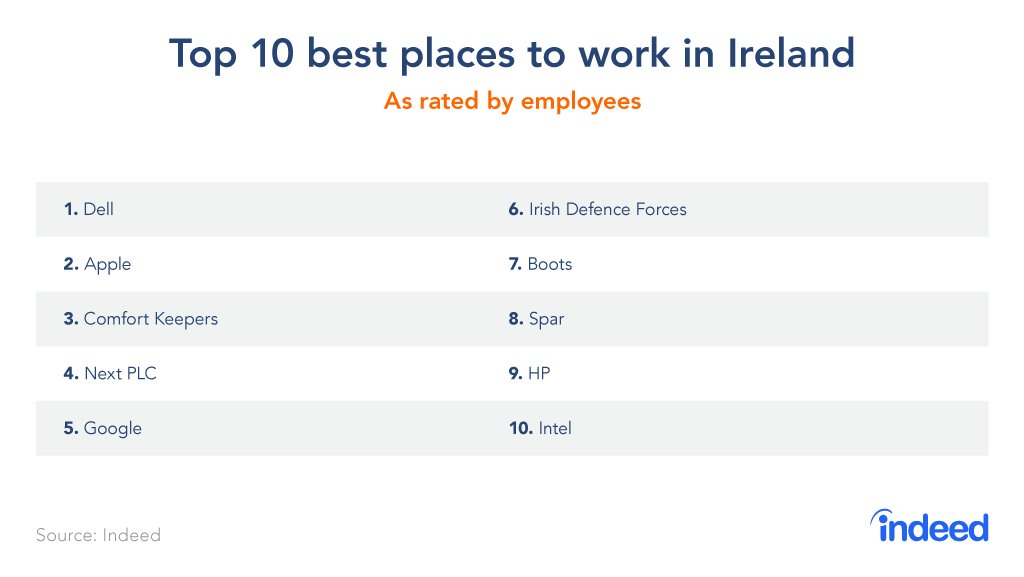 The retail industry featured heavily in the top 25 companies, with high street names like Next, Boots, Debenhams, Penneys, Brown Thomas and Marks & Spencer all on the list.
The food and drink industry was also strongly represented with stores including Supervalu, McDonald's, Spar and Centra also featuring.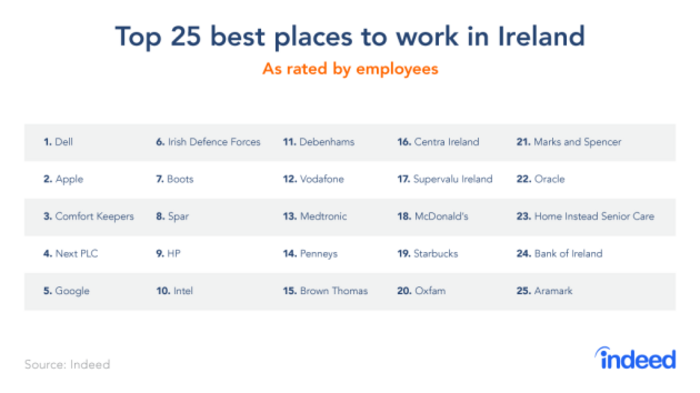 Aongus Hegarty, President, Dell EMC EMEA says: "We are delighted that our employees continue to rate Dell so highly and are immensely proud that Dell is being recognised as the best company to work for in Ireland by Indeed for a second consecutive year. Our teams located on campuses in Limerick, Cork and Dublin have been vital to delivering transformation solutions for customers across EMEA. For us as a company having highly engaged, motivated staff is a vital element of our continued success."