A detector dog has helped to sniff out €97,000 worth of drugs in Co. Laois.
Sam assisted revenue officials who found the herbal cannabis at Portlaoise Mail Centre yesterday.
Here's a pic of the pup, who surely deserved a post-work dog treat for all his hard work: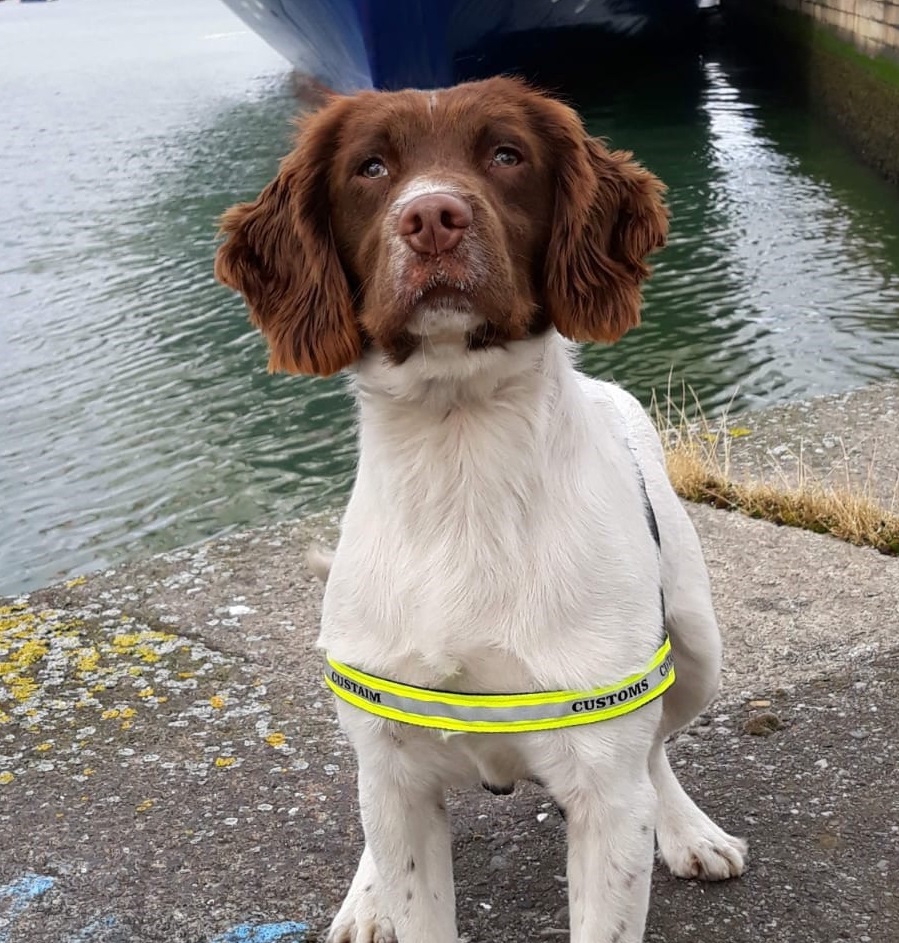 The cannabis was found in a parcel which had ceom from Canada.
It was destined for an address in Dublin, and was declared as 'clothing'.
In a separate seizure yesterday, six kilos of Khat valued at €3,000 was also discovered.
Investigations are continuing.