Cocaine worth over 11 million euro has been seized in Wexford.
Two men in their 20s and 30s have been arrested.
Revenue customs officers, with the help of detector dog Daithí, made the discovery at Rosslare Europort Harbour yesterday afternoon at 1.30pm.
Officers searched a horsebox which had come from Cherbourg in France, and found 163 kilos of cocaine worth €11.4 million euro.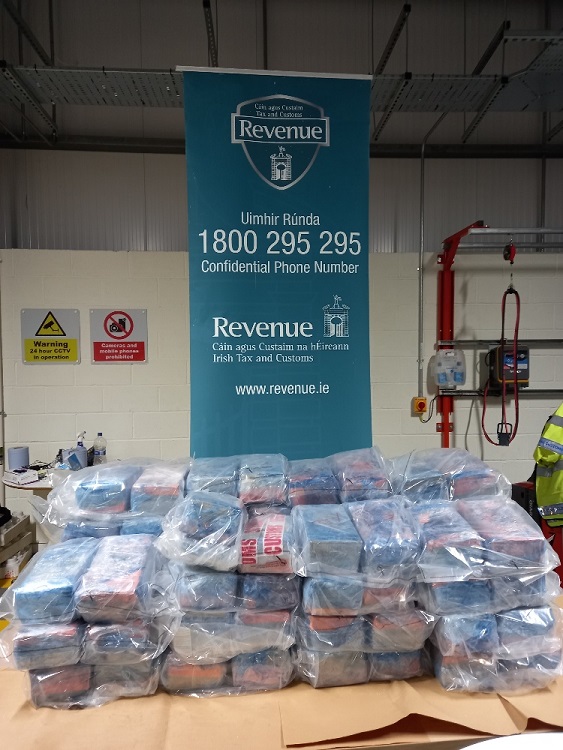 Gardai attended the scene and arrested two men, aged in their 20s and 30s.
They're being questioned at a garda station in Wexford where they can be held for up to a week.