Dog owners were hit with 1,654 on the spot fines last year.
The fines can be handed out if someone hasn't cleaned up after their dog while out in public.
They can also be issued to owners of certain breeds for not having them muzzled or on a short lead while out walking.
Only 593 of those were paid, according to new statistics from the Department of Rural and Community Development.
You can see which areas were the worst offenders here: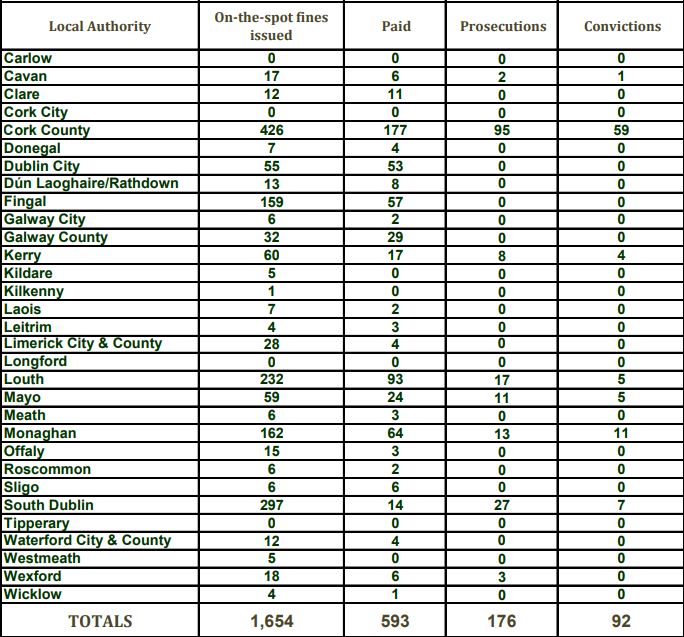 As you can see, most fines were handed out by Cork County Council.
However, no fines were issued in Cork City, Carlow, Longford and Tipperary.