The number of homeless people increased by 234 last month.
New figures from the Department of Housing show there were 9,987 people living in emergency accommodation in January.
It's a new record high, representing an increase from the 9,753 people in emergency accommodation in December.
In January, 6,363 adults and 3,624 children were homeless.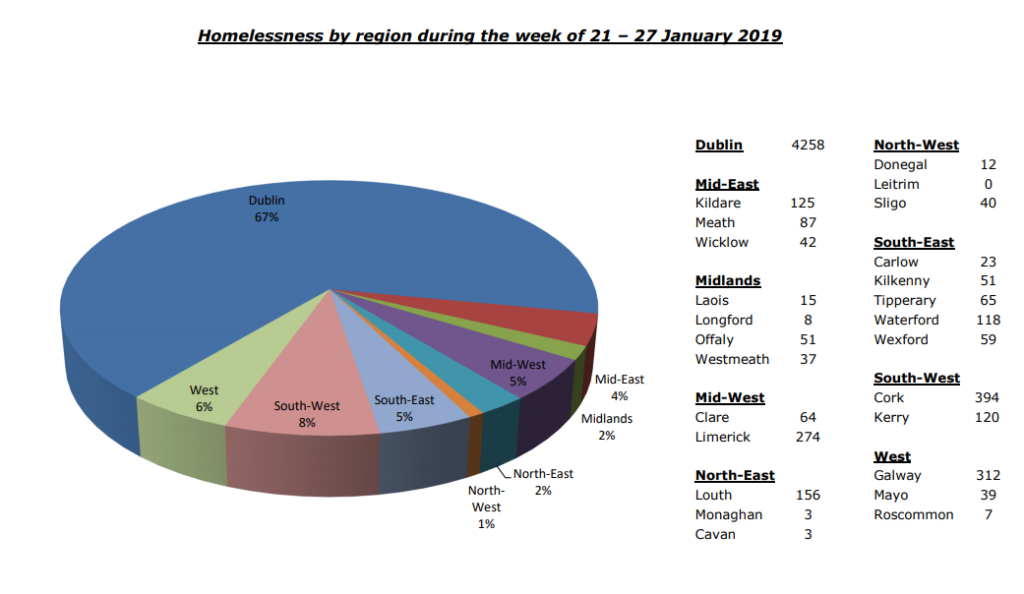 Homeless figures "very disappointing"
The Housing Minister has described it as a "very difficult situation" and "very disappointing".
In a statement, Eoghan Murphy said: "It is very disappointing and we remain in a very difficult situation where homelessness is heavily impacting on the lives of families and individuals.
"There was a decrease of people in emergency accommodation in December, which we understood at the time to be partly due to seasonal reasons.
An increase in January was anticipated but that doesn't mean it is acceptable.
The January figures show a slight decrease in the number of homeless families - down three compared to the previous month.
There was also a decrease of 32 families accommodated in hotels in Dublin.
Main image: Eoghan Murphy. Photo: Leah Farrell/RollingNews.ie