The number of people officially recorded as homeless has risen for the third month in a row.
According to the latest government figures, 10,397 people were in emergency accommodation in September.
That's 59 more than the previous month.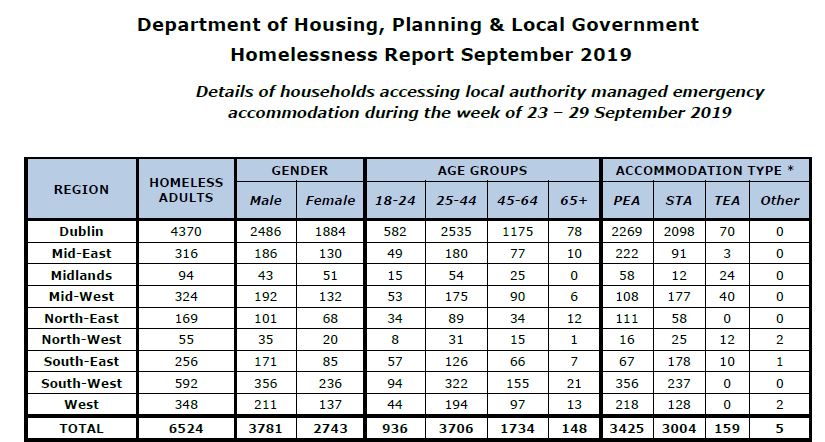 Almost 4,000 of those recorded as homeless last month were children.
Focus Ireland is calling on the government to introduce tax breaks for landlords to make it more beneficial for them to sell properties while tenants are in place.
The group's Director of Advocacy Mike Allen said: "We are calling on the Minister to use the opportunity of the Finance Bill going through the Dáil to introduce tax measures which would make it more attractive for landlords in this situation to sell the property with the tenant in place."