Irish people are expected to spend up to 150 million euro over the course of the Black Friday weekend.
The tradition started in the US marking the start of the Christmas shopping season and has become popular here in Ireland in recent years.
Most retailers online and on the high street are taking part with discounts of up to 50% on some items.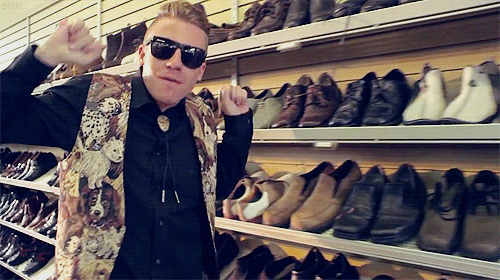 But while black Friday may be good for the customer, it does present a challenge for many retailers.
Thomas Burke from Retail Ireland says some shops, especially smaller ones feel under pressure to take part: 'Consumers are now expecting deep discounts of as much as 50% on a wide range of products. But retailers are increasingly reluctant to engage in such deep discounting for fear that they are merely displaying sales that would otherwise happen later in the Christmas shopping period at more normal price levels.'
Three quarters of Irish adults are planning to shop in the annual sale - with a third expecting to grab half-price bargains.
A survey by AddressPal.ie found that 37 per cent of shoppers will be going online, with 17 per cent heading for the shops.