Average rents are up by 10.7% in the past year.
The latest analysis by daft.ie, has found prices in Dublin stabilised between April and June of this year, but continued to rise elsewhere.
The property listings website says it's the seventh consecutive quarter of double-digit percentage increases but a slowdown compared to mid-2022.
Nationwide, the average rent between April and June was €1,792 euro per month, an increase of 2.4% compared to the first three months of the year. This compares to €1,387 in the first quarter of 2020 and a low of €765 per month in late 2011.
Average monthly rents in Dublin were between April and June was €2,344, a slight increase of 0.3% on the first three month of the year. Co Mayo recorded the highest year-on-year rise of 24.3%.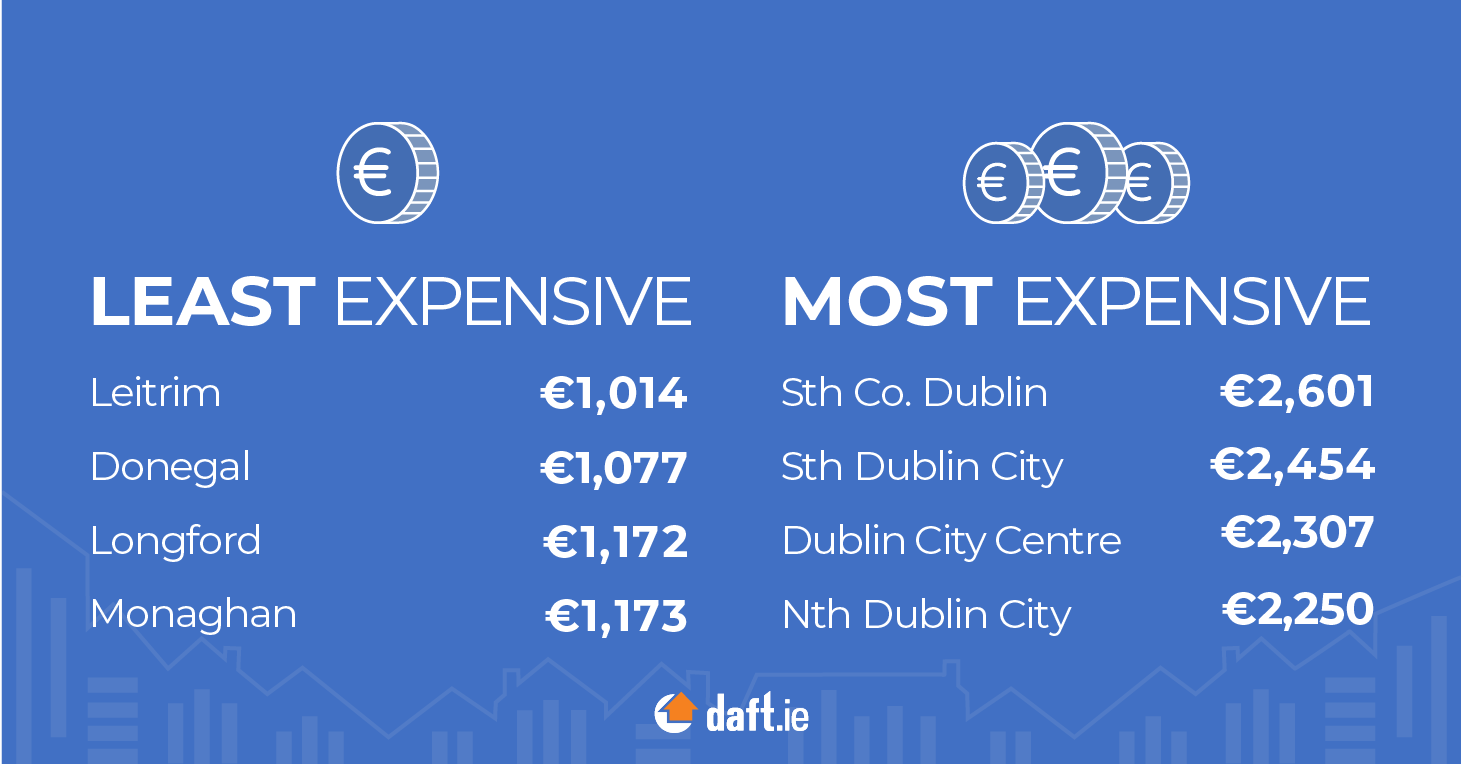 Ronan Lyons, Economist at Trinity College Dublin and author of The Daft.ie report, says an increase in properties available to rent in Dublin has caused price rises in the capital to slow down.
"There have been perhaps 10 or 12,000 new rental homes coming onto the market in Dublin over the last couple of years.
"They're starting to have an effect, but the rest of the country hasn't seen any new rental supply.
"In Dublin, if the additional supply comes on stream, we might see relatively stable rent over the next while. That's a bit of an if, but that's probably the most optimistic we can be in the country.
"Elsewhere, the supply is very tight. The number of homes available to rent is incredibly low.
"It's a little bit better than it was 12 months ago, but they were unprecedented levels."
"And with smaller scale landlords leaving the market, the lack of new supply together with really strong demand means that there's still very strong upward pressure on rent."