A new report has shown the 'devastating impact' of COVID-19 in Ireland's nursing homes.
More than half (51%) of nursing homes have reported at least one confirmed COVID-19 case, according to the new HIQA report.
Another 9% of centres have reported a suspected case, while 40% have reported no outbreak.
The report also highlights that officials were informed of a 'significant increase' in unexpected deaths in nursing homes during the pandemic.
HIQA said that while they cannot validate whether the deaths were directly related to COVID-19, it still shows the "devastating impact" of the virus in homes.
Officials confirmed in March that 900 nursing home residents had died due to COVID-19.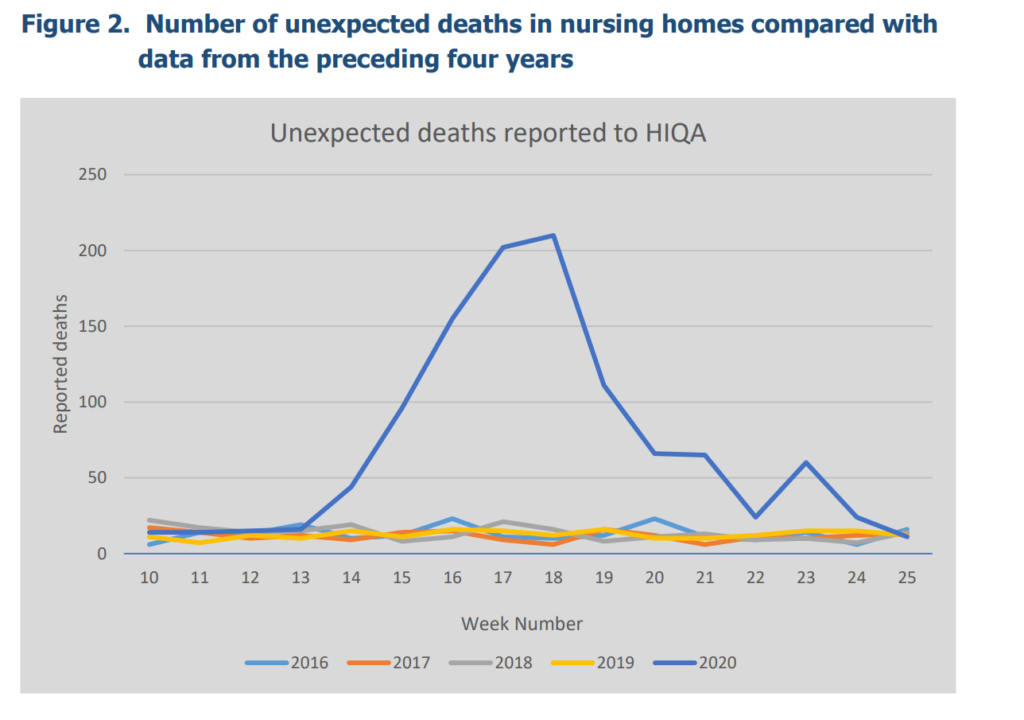 The report, which has been published today, says inspectors had concerns around a 'number of nursing homes' regarding how COVID-19 outbreaks were being managed.
It says an emergency closure order was granted by a court for one home as the Chief Inspector was "sufficiently concerned regarding the management and systems in place to keep residents safe".
According to HIQA, the first confirmed case of COVID-19 in a nursing home here was reported on 13th March - 'quite early in the evolution of the virus in this country'.
Staff had to quickly adapt to 'frequently-changing' national guidelines on managing the virus, while dealing with a range of challenges faced across the health sector during the early stages of the pandemic.
Some nursing homes had inadequate access to outdoor spaces and lacked storage space, while staffing issues and lack of access to PPE were among the other concerns raised.
The report highlights that 29 members of staff tested positive for the virus at one centre, and this resulted in knock-on effects to care for residents.
HIQA says many residents in Ireland's nursing homes were fearful, confused and angry during the pandemic.
The watchdog says the pandemic shows the nursing home system here now needs to be reformed and overhauled.
Main image: File photo. Picture by: Sasko Lazarov/RollingNews