The medals which athletes will compete for at next year's Olympic games have been revealed.
Tokyo 2020 organisers says they have been created using recycled metals.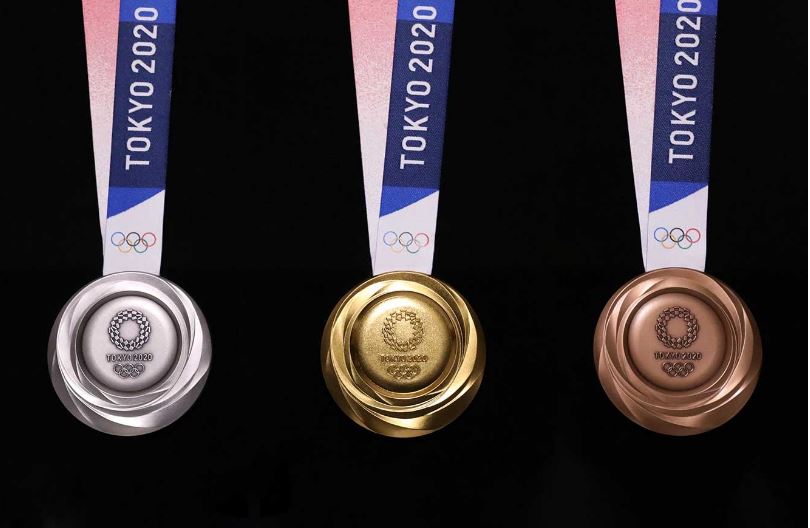 Small electronic devices such as used mobile phones were collected from all over Japan for the project.
Around 5,000 medals have now been made from what the people of Japan have contributed.
The moment you have all been waiting for, your #Tokyo2020 Olympic Medals! 🥇🥈🥉

RT for good luck! 100% #Sustainable #1YearToGo pic.twitter.com/DcLKtEF0DQ

— #Tokyo2020 (@Tokyo2020) July 24, 2019
There are some strict criteria the medal makers have to adhere to.
The IOC say they must include the following:
Nike, the Greek goddess of victory, in front of the Panathinaikos Stadium
The official name of the respective Games, in this case the Olympic Games Tokyo 2020
The Olympic five rings symbol
Here's what the front and back of the gold medal looks like: