8,737 people were recorded as homeless in October.
That's according to the latest figures from the Department of Housing.
It marks a slight rise of 81 on the September figures, when 8,656 people required emergency accommodation.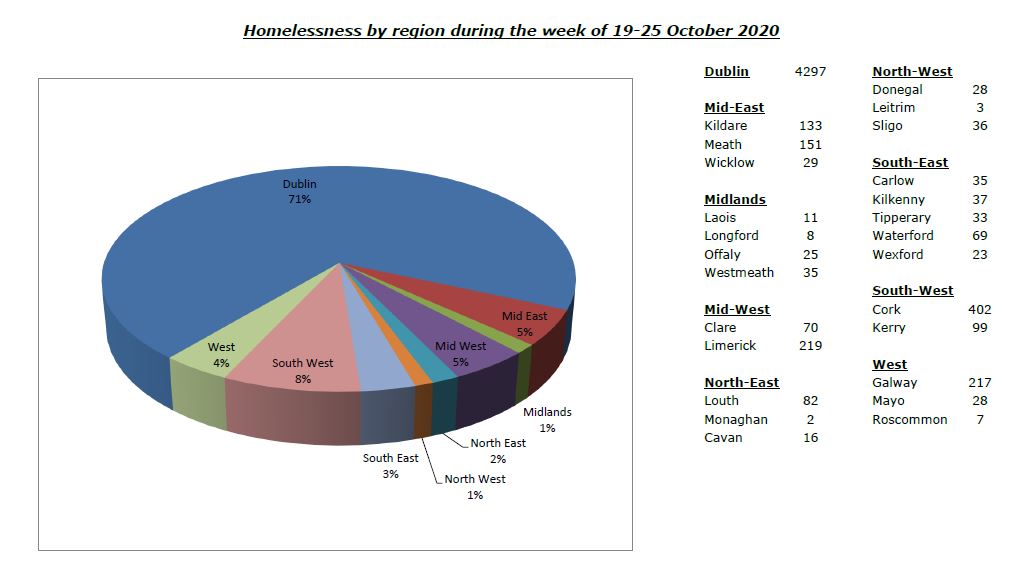 In October 2642 children did not have a home.
Focus Ireland CEO Pat Dennigan says progress has been made in recent months to bring homelessness numbers down from a record of over 10,000.
However, Mr Dennigan says "we must remember that the harsh reality is that nearly 3,000 children will still be waking up homeless on Christmas morning in a few weeks.  We have had another year in which babies were born into homelessness and will be spending their first ever Christmas in emergency accommodation. Being homeless causes terrible trauma for anyone but it hurts children the most. Next year must be the time the State really starts gearing up to deliver more social housing so we can start to see the beginning of the end of this crisis."