Plans to extend the Luas Green Line to Finglas have been revealed.
The new 4km route will stretch between Broombridge and Finglas and run through three parks.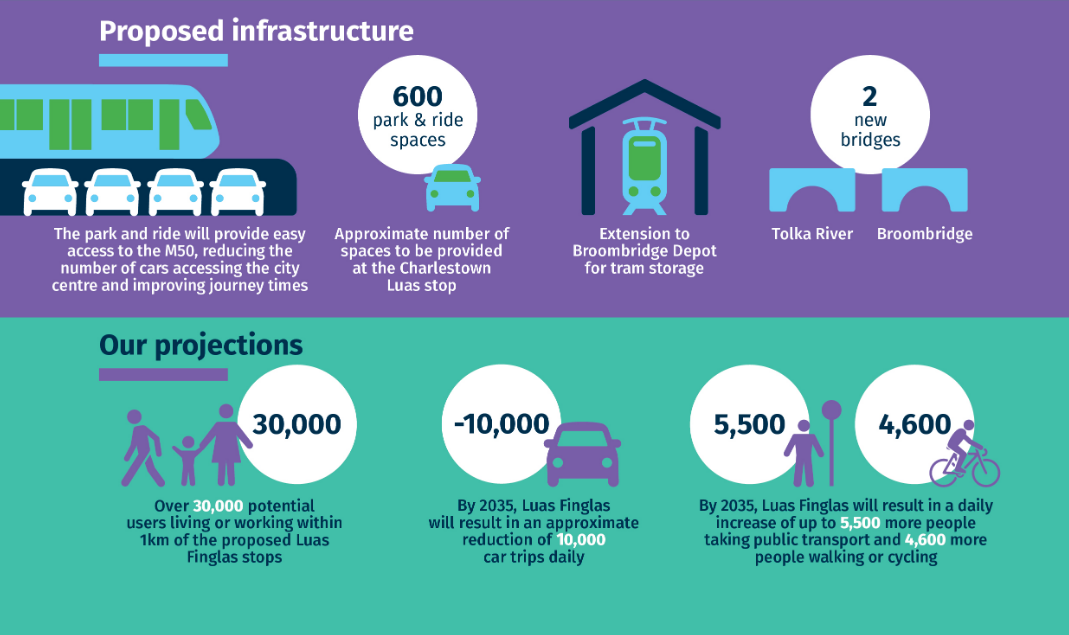 It will include four stops and a 600-vehicle park and ride at Charlestown, close to the M50.
A cycle and pedestrian path will also be built along most of the track.
The proposals are now up for public consultation.
In addition, work on converting 26 existing 44m trams into 55m trams is now 50% complete with 13 extended trams now in passenger service.
The first of eight new longer Luas trams entering service today.

It's 11 meters longer than other trams pic.twitter.com/T5fKBomXOS

— Kacey O'Riordan (@KaceyORiordan) July 28, 2020