Senior members of the British Royal Family are said to be disappointed by Harry and Meghan's decision to step back from their current roles.
It's understood the Queen was not informed in advance of last night's announcement by the Duke and Duchess of Sussex.
In a move dubbed Megxit, Harry and Meghan say they plan to split their time between the UK and North America.
Buckingham Palace reacted by saying "these are complicated issues that will take time to work through."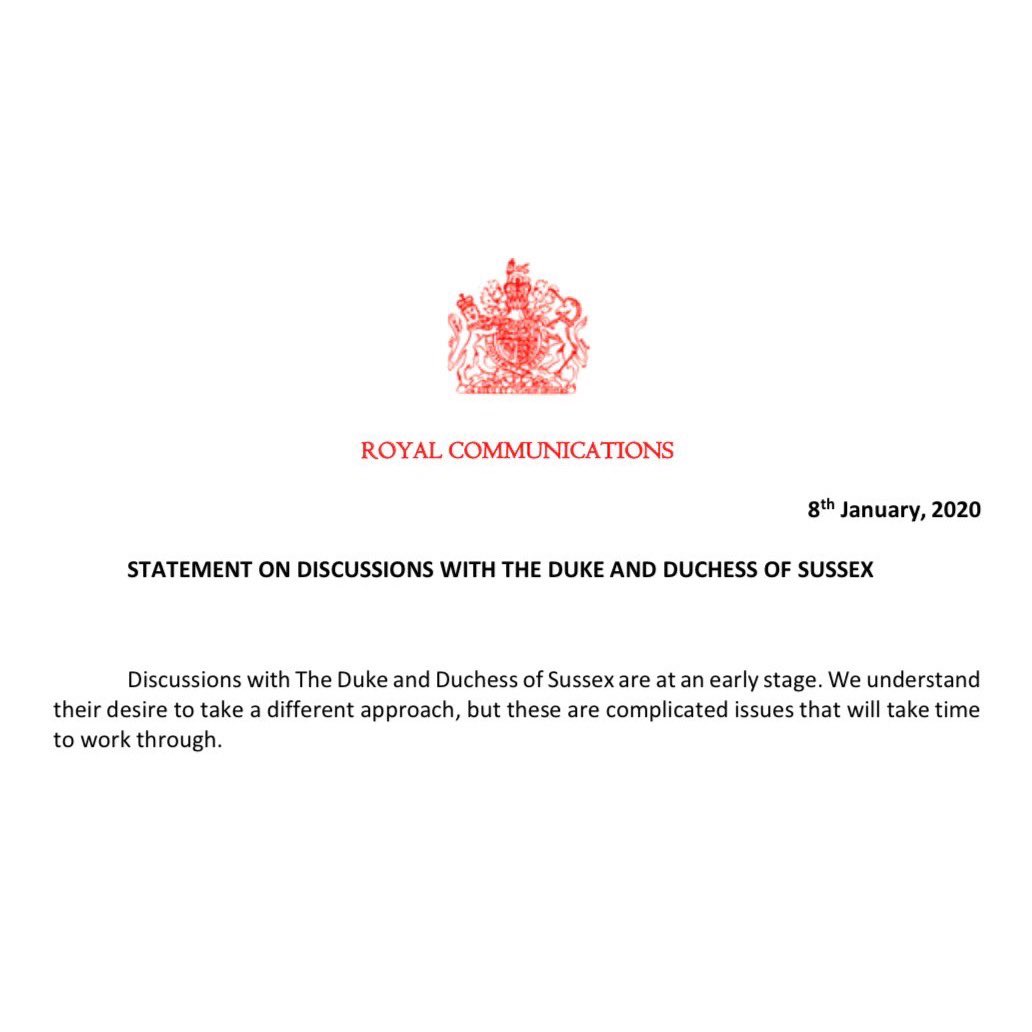 It's after Harry and Meghan released this statement on Instagram:
The royal couple have been both praised and criticised on social media:
People say I'm too critical of Meghan Markle - but she ditched her family, ditched her Dad, ditched most of her old friends, split Harry from William & has now split him from the Royal Family.
I rest my case. pic.twitter.com/xgKLTt2Y0Z

— Piers Morgan (@piersmorgan) January 8, 2020
All these toffs on the TV and radio saying it's a 'disgrace' that Harry & Megan have decided to 'come into the 21st century', need to go back to their west wings, their pheasant pies and sugared plum puddings and stop dating their cousins.

— Scot Williams (@scotwilliams) January 9, 2020
BREAKING: The BBC understands the lad buggered off with his bird without telling his gran

— Jack Holmes (@jackholmes0) January 8, 2020
Meghan quitting her high pressure job to go back to lifestyle blogging is truly an inspiration

— Sarah Solomon (@sarahsolfails) January 8, 2020