The Sports Minister says funding will not be restored to the FAI despite John Delaney's departure.
The FAI announced last night that he has taken the decision to quit as its Executive Vice-President.
Mr. Delaney had agreed in April to voluntarily step aside as CEO following a "bridging loan" he allegedly gave the association two years ago.
But Minister Shane Ross says massive reform is still needed to restore good corporate governance in the FAI.
In a statement, the FAI says it will "fulfil certain notice and pension obligations as agreed between the parties."
Mr. Delaney served as CEO from 2005 to March of 2019.
In March of this year, he was moved to the role of executive vice-president of the FAI.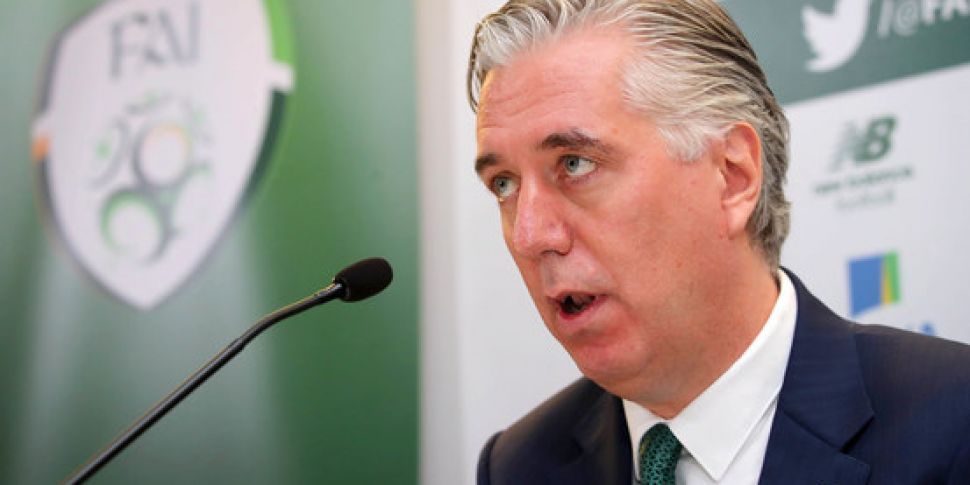 Appearing before an Oireachtas Sport Committee in April, he refused to answer questions about the €100,000 payment, citing legal advice.
Reading out a prepared statement, Mr Delaney outlined some of the circumstances surrounding the loan.
"I will continue to assist fully the FAI in its engagements with Sports Ireland and Grant Thornton," he said.
"When called upon to do so I will do likewise with Mazars and the Office of the Director of Corporate Enforcement in their respective inquiries.
"On legal advice, I am precluded from making any further comment at this hearing in relation to the finances of the association or my former role as CEO or the €100,000 payment either directly or indirectly."
He also accused "some members" of the committee of making "highly prejudicial public pronouncements about" about him personally prior to his attendance and asked the committee to respect his position.