Waste Water treatment in 21 Irish towns is not up to national and European standards.
The Environmental Protection Agency says sewage from the equivalent of 77,000 people in 36 towns and villages is released into the environment every day without treatment.
The Agency says this is unacceptable and poses a risk to the environment and public health.
Here are the 21 large towns and cities that failed to meet wastewater treatment standards in 2018: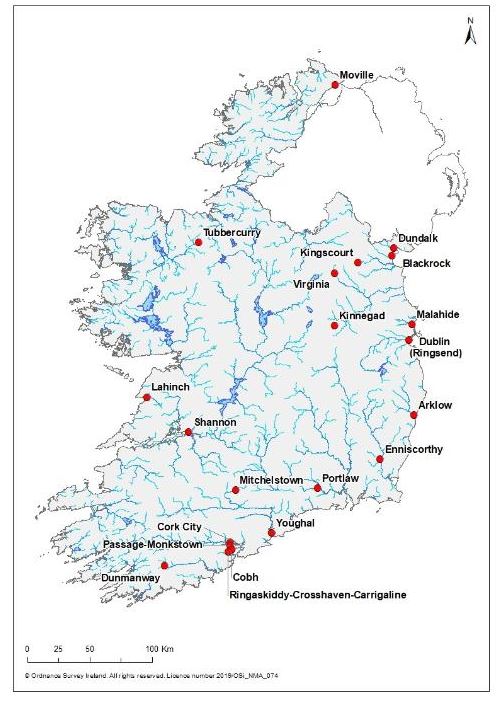 Meanwhile, raw sewage discharges will continue past 2021 in 13 locations.
The EPA has criticised Irish Water for the pace in which it is addressing the problem.
Dr Tom Ryan, Director of the EPA's Office of Environmental Enforcement said "it is not acceptable that 13 towns and villages will still have no waste water treatment by the end of 2021.  Irish Water must speed up its delivery of key infrastructure."
Mr Andy Fanning, Programme Manager of the EPA's Office of Environmental Enforcement says these are legacy issues which "must be solved by investment in new treatment systems."
He says Irish Water needs to "improve how it operates and maintains waste water treatment systems."