David Nucifora will remain as Performance Director of the IRFU until 2022.
The Australian, who has held the overarching role since it was created in 2014, has signed a new three-year contract.
The 57-year-old former Wallabies hooker moved to Ireland after holding the role of Rugby Australia's high-performance unit general manager.
Charged with developing all aspects of Irish rugby, Nucifora has worked closely with Joe Schmidt and will continue the role when Andy Farrell takes over as head coach after the World Cup in Japan.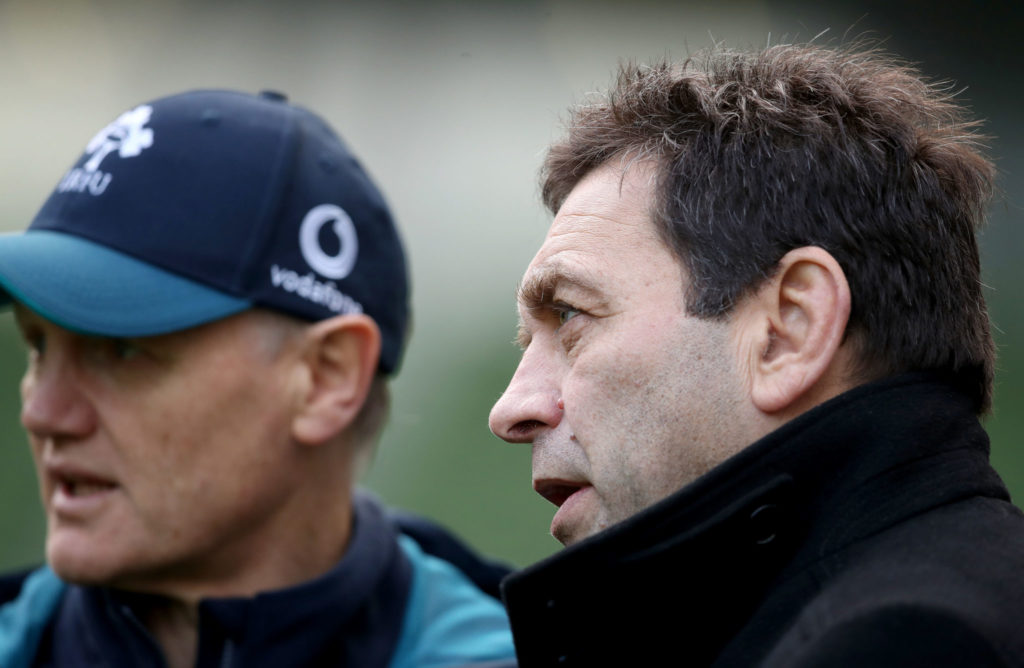 Nucifora will continue to oversee the professional game in a remit that includes elite player development, coaching development and succession planning, along with oversight over all representative teams at national, provincial and underage levels.
He is seen as the driving force behind the increased movement of players between provinces.
IRFU Chief Executive Philip Browne says Irish Rugby is in a better place for the experience, leadership and passion Nucifora has brought to the role.
"The IRFU's Plan Ireland report identified the need to create a Performance Director role to maximise the potential of our elite player pathway and identify areas where we as an organisation can improve, innovate and strive to be a leading nation in world rugby."
"David has delivered across a huge number of areas in that regard."
"We are delighted that he has agreed to continue this important work over the coming years."
David Nucifora says:
"I am delighted to sign up for another three years. Myself and my family have really enjoyed our time in Ireland to date and I am excited about the prospect of driving further advancements in Irish Rugby's performance pathway."