Luis Enrique has been re-appointed as the manager of Spain after stepping down from the role in June for personal reasons.
Enrique resigned from the post because his nine-year-old daughter was seriously ill with bone cancer and subsequently died in August.
His former assistant, Robert Moreno, who took over as manager five months ago, will leave immediately.
Moreno won four of his six games in charge, including Monday's 5-0 victory over Romania.
The win against Romania secured Spain's spot at Euro 2020 and made sure they went qualified without losing a game during their Group F campaign.
However, Moreno walked out of the Metropolitano stadium in Madrid in tears after the game and didn't speak to the media.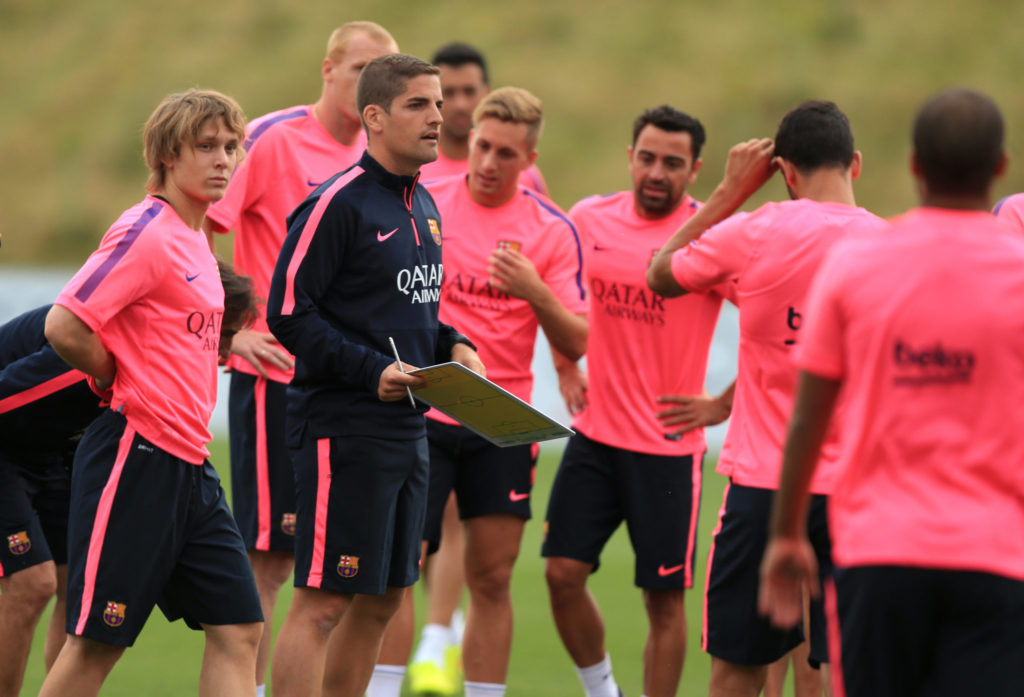 Moreno (pictured above) also worked under Enrique at Barcelona, Roma and Celta Vigo.
He said after taking the job, he would "step aside" if Enrique ever wanted to return.
However, it's believed the 42-year-old is disappointed with the Spanish Football Federation.
Spanish Football Federation president Luis Rubiales refused to confirm last week if Moreno would see out his contract, which was due to run until after the European Championships.
Speaking at a press conference on Tuesday, Rubiales said: "Everyone knew that if Luis Enrique wanted to come back he had the doors open.
"Luis Enrique will continue to the Qatar World Cup."
It is the fifth change of manager for Spain since Julen Lopetegui was sacked on the eve of the World Cup when it emerged he had agreed to join Real Madrid after the tournament.