Tottenham Hotspur boss Jose Mourinho is expecting big things from Everton under their experienced Italian boss Carlo Ancelotti.
The three-time Champions League-winning manager could yet guide the Toffees into the Premier League's top six in his first full season in charge and they still have hopes of qualifying for Europe's elite competition via a top-four finish.
To keep those hopes alive they need to win three points against Tottenham at Goodison Park on Friday night but Mourinho does not believe that a draw on the night will scupper either club's chances of finishing in a top-four position.
"We are very close to each other but there are more clubs around, said Mourinho. "There are some more with a few more points than us. There are a few others with a few fewer points than us.
"But I think with more than twenty points still on the table, I think it is still open. It is the type of match where the winner gets the points and stops the loser from getting them or if you draw you stay in the same position.
"So, understandably, I don't think anything is going to be decided but of course if one of the two teams wins and gets an advantage that can be important to the direct duel, not in relation to the other teams around them.
"Between Everton and Tottenham, if one team wins they will get an important advantage over the other."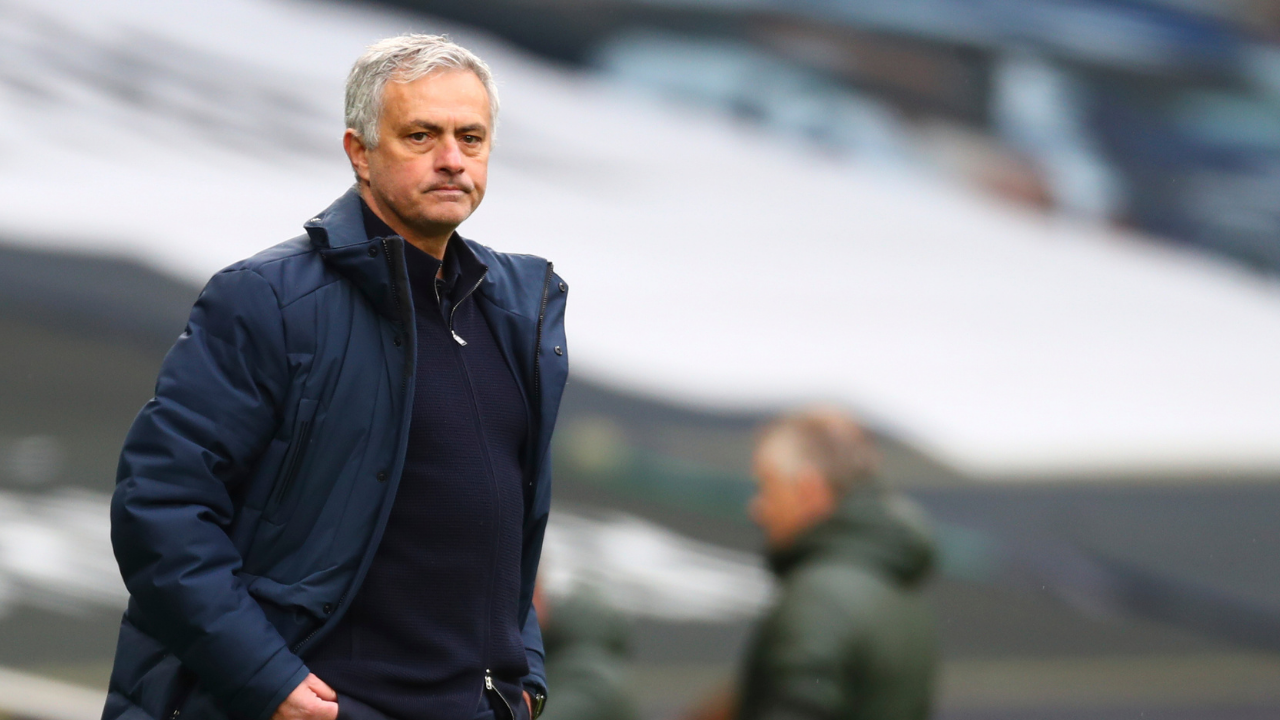 It is no secret that the Everton owner Farhad Moshiri wants Ancelotti to take his club to the Champions League and the manager has a contract that runs until the summer of 2024.
Mourinho is in no doubt that he will be a success with the Merseyside club.
"I believe that with Carlo's quality, experience, the work, and the squad improving, I think this is just the beginning for them," said Mourinho.
"Of course, this Everton is different to the Everton of previous seasons and for sure next season, they are going to different again, for the better. It's the start of a process and there is nobody better than Carlo to be in charge so I see a very good future for them."
Dominic Calvert-Lewin | Former Manchester United skipper tells Old Trafford bosses to sign Everton striker