Tottenham have warned their staff of the need for social distancing after Jose Mourinho was pictured conducting a training session with Tanguy Ndombele.
Football in England is suspended indefinitely due to the coronavirus pandemic, and there are strict government directives on gatherings during the crisis.
Mourinho and Ndombele were snapped working together on Hadley Common in Barnet, north of London. Two other individuals appeared to be with the French midfielder and Portuguese manager who was wearing Spurs training gear.
The Spurs boss was often critical of Ndombele's fitness while the season was ongoing.
#thfc manager José Mourinho is adamant social distancing was respected during his training session with Tanguy Ndombele on Hadley Common. | @Guardian_Sport pic.twitter.com/5lM015B9Fh

— Daily Hotspur (@Daily_Hotspur) April 7, 2020
Meanwhile, Davinson Sanchez and Ryan Sessegnon were filmed jogging side-by-side around the same park.
Earlier this week, England's Deputy Chief Medical Officer Jenny Harries underlined the need to continue restricting gatherings relating to public exercise, "Having rules where we are getting all of the benefits and minimising the risks and harms is an important approach to maintain.
"We have set those rules, we are enforcing against those rules and we will reiterate those rules, because that is the best way to be able to bend the curve down and stop the spread of the virus."
On Instagram, Serge Aurier - also wearing official club training kit - was seen running with another individual, also flouting the rules on social distancing.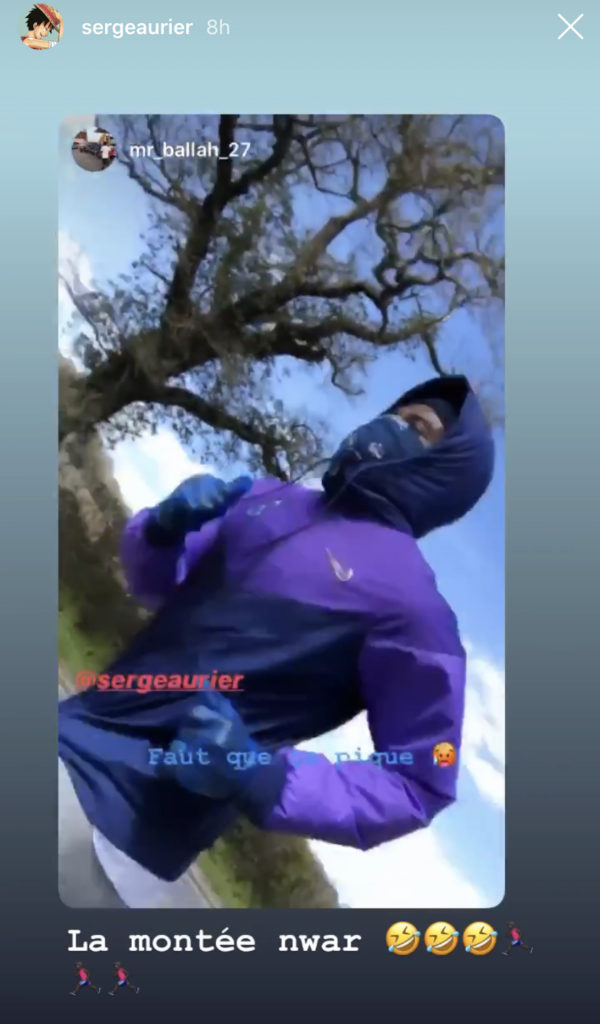 This has clearly not gone down well with a club still feeling the heat from their decision to furlough staff on the UK government's coronavirus job retention scheme.
A spokesperson for Tottenham said: "All of our players have been reminded to respect social distancing when exercising outdoors.
"We shall continue to reinforce this message."