Niamh Fahey has been confirmed as the new captain of Liverpool Women.
Former Arsenal and Chelsea defender Niamh Fahey joined the Reds from Bordeaux in 2018, and has become a key component in the side.
The 32-year old takes the armband from Sophie Bradley-Auckland who has stepped away from the game to work on the frontline in the battle against COVID-19.
She'll hope to lead Liverpool back to the Women's Super League, following their relegation to the Championship.
"It's a great honour and shows the belief the management have in myself as a player and a person", Fahey told Liverpool's website regarding the captaincy.
"It's an amazing feeling. It's something I never thought would happen.
"For me as a supporter, now being captain is beyond my wildest dreams and I'm going to embody the spirit of the club through my captaincy and bring out the values of a Liverpool player.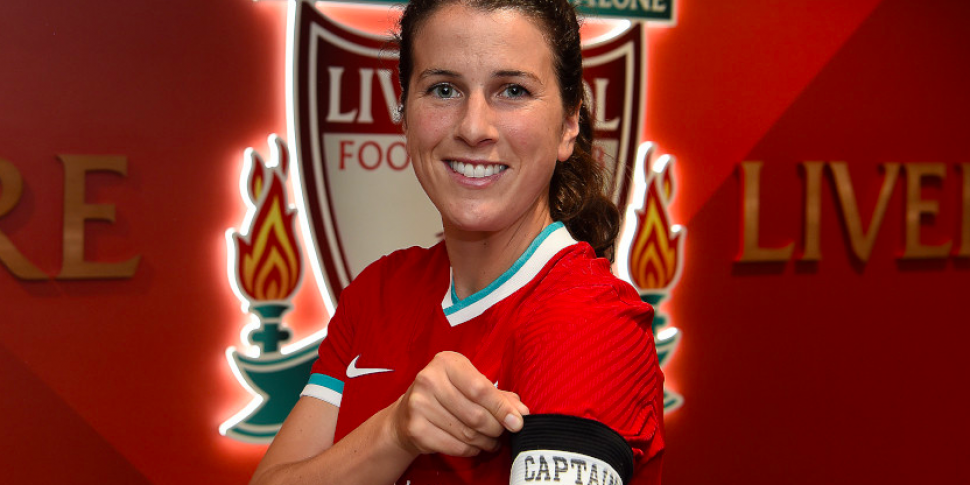 "It's been a really enjoyable pre-season and we're working really hard to get back up to the Women's Super League, where we feel we belong.
"We're under no illusions that we need to be at the top of our game in every game. We have to be up for the fight but also show our qualities."
Fahey also paid tribute to Bradley-Auckland, and her decision to concentrate on matters away from football, "It's a very unselfish decision from Sophie to put the care home and the vulnerable people there first.
"That's the type of person she is.
"We're going to miss her massively but we know, respect and are proud of her decision.
Liverpool Women manager Vicky Jepson is certain Fahey is the right person to lead the Reds on the pitch, "In Niamh, you have someone leading the team who loves the club as much as I do, she knows the power of the badge and the expectation from our fans.
"This season is going to be full of pressure and Niamh will be able to handle that pressure, wearing the badge with pride and leading us in the right direction."