As speculation continues to swirl around Ronan O'Gara and his next coaching move, the Crusaders coach is remaining tight-lipped for the time being.
"I said seven to ten days," Ronan O'Gara recalled of his intention to have a decision made regarding his coaching future on Wednesday's OTB AM, "I think it's probably been 17-days by now is it?"
The source of some speculation, Ireland's record-points scorer O'Gara has been working with New Zealand's Super Rugby champions Crusaders since early 2018.
In a memorable first season for O'Gara, the backs coach earned praise for the work he had done as head coach Scott Robertson lead the team to a second consecutive competition win.
However, having worked with the New Zealand club for almost 18-months, Ronan O'Gara has been open in acknowledging the fact that potential offers for a move elsewhere have been made available to him.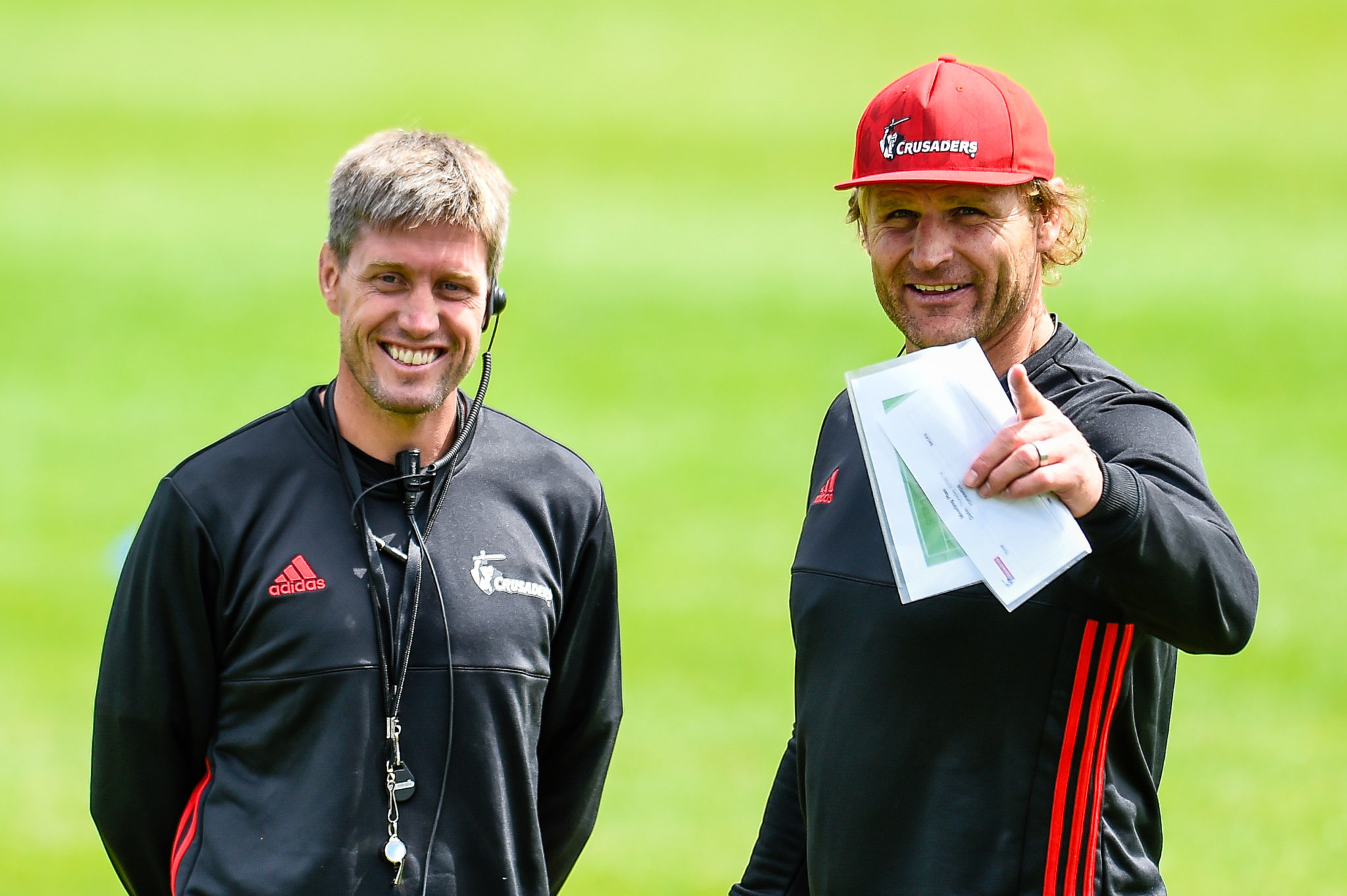 In his discussions with Off the Ball, Ronan O'Gara has continually stated that his experience working with the Crusaders in New Zealand has been immensely positive and, were he to stay put for the foreseeable future, the Cork native would happily keep working with what are regarded as one of the world's best club teams.
However, having spent the four-years prior to this working within the coaching set-up at Racing 92 in Paris, O'Gara has largely remained open to the prospect of one day returning to a coaching role in France.
For now, the hectic schedule O'Gara keeps with the Crusaders ensures that no decision has yet been made.
"We were in Cape Town and then got back during the early part of this week," O'Gara explained of his week working in the transnational Super Rugby competition, "and now we're preparing for the Blues at the weekend, so any decision will drift into next week at least."