Manchester City manager Pep Guardiola says Sergio Aguero could yet have a chance of playing in Manchester City's Champions League clash against Real Madrid next month.
City's top scorer with 23 goals this season has been side-lined since suffering a knee injury that required surgery in the 5-0 Premier League win over Burnley on June 22nd.
The Argentine striker was expected to have to sit out the crunch game against the LaLiga champions but he'll be given every chance to prove his fitness in time for the August 7th clash.
Guardiola had previously said it was "impossible" Aguero could be fit for the last-16 second leg against Madrid at the Etihad Stadium.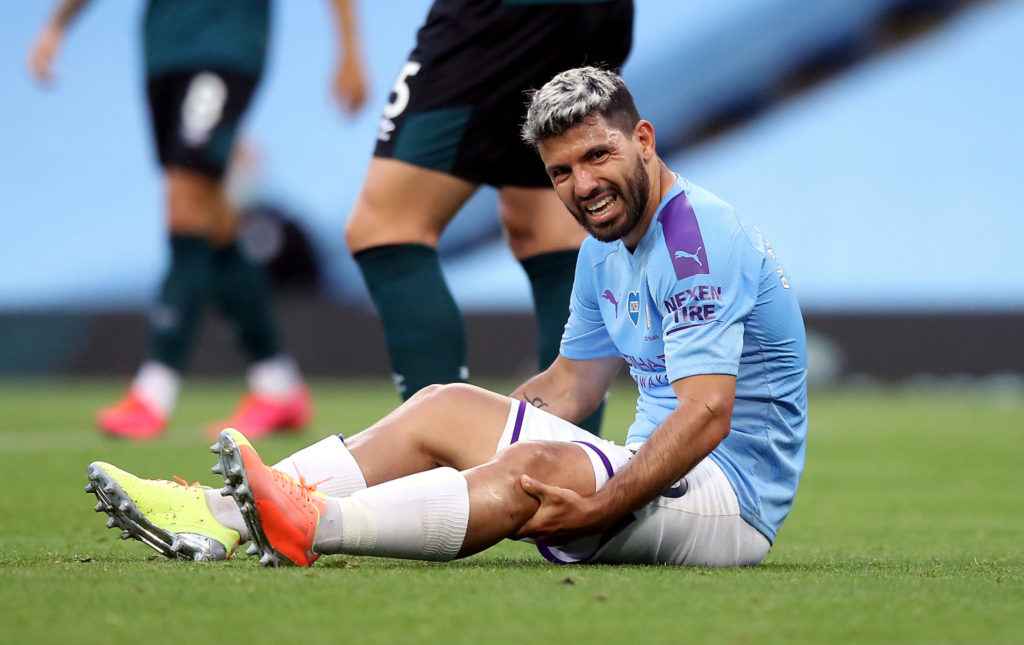 The club were instead hoping the 32-year-old, would recover in time to play some part in the latter stages should City reach the last-eight tournament in Portugal.
However, speaking at a press conference on Friday, Guardiola said, "I think against Madrid everyone will be fit, apart from Mendy, who is suspended. The other ones are fit."
In Aguero's absence, Guardiola has almost always stuck with Gabriel Jesus as the central striker in his side. Jesus also got the nod over the Argentine for the first leg against Madrid, although he spent large amounts of the game on the left doing defensive work.
It is still thought unlikely that Aguero will line up against Madrid, but the Argentinian does seem to be making good progress in his recovery.
"I think in two weeks, except for a disaster in a training session that is hopefully not going to happen, everyone will be fit and we're going to count on the senior guys for this game," said Guardiola.
City will carry a 2-1 aggregate lead into the game against Madrid after victory away at the Bernabeu in February.