The Manchester United manager has lost six of his last eight games.
Manchester United will end up without a trophy for a second season in a row and it looks like Ole Gunnar Solskjaer has Europa League football to contend with next season unless there's a dramatic change in performance and attitude. United are three points behind fourth placed Chelsea, who they play at Old Trafford on Sunday. However there is the small matter of the Manchester derby on Wednesday night.
Solskjaer has to get a big reaction out of his players and he's already having to answer questions about his future at the club. The Norwegian won 14 games from 19 when he was caretaker manager but it has gone downhill since he signed a three year contract as permanent manager.
It was quite clear that something had to change when United parted company with Jose Mourinho. Solskjaer was a breath of fresh air when he came in, speaking with positivity and with a smile on his face, unlike the miserable Mourinho. However reality has set in for both Solskjaer and United, who are a long way off challenging for top honours once again.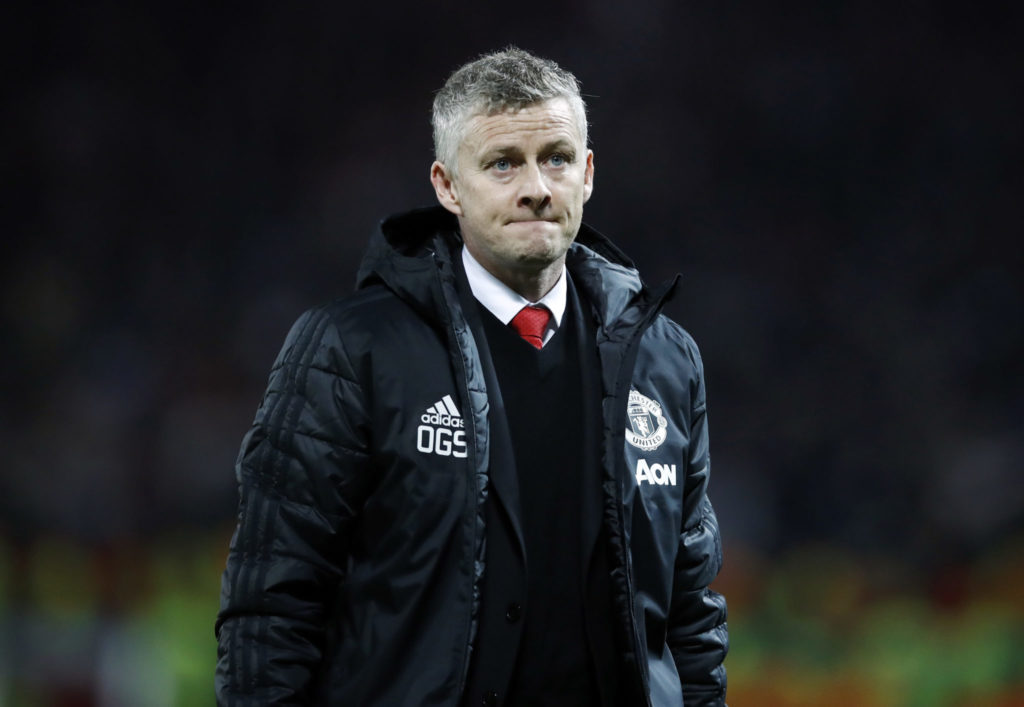 Speaking ahead of the game with City, the United manager was asked if he could turn it around and Solskjaer said: " I would like to say yes. It's not down to me to say that but I'm confident in my team and I'm ready to take on the challenge. "
City have won 10 league games in a row and a win at Old Trafford could prove to the decisive night in the title race. United are still very much in the hunt for a top four finish after Tottenham, Arsenal and Chelsea all failed to win over the weekend. Solskjaer labelled the Everton performance as the worst of his reign and said that he wasn't sure if some of his players cared enough to play for the club. Paul Pogba believes his team-mates had "disrespected" the club at Goodison Park.
There are not too many that would give United a chance against City but Solskjaer said: " It was the best game we could ask for now. The players are hurting. We had a meeting after the game and you can see all the players were really hurt by that performance and the City game is perfect. There is no hiding place on the pitch" .
United have some serious rebuilding to do in the summer but that has to start at the top. Andy Mitten, editor of club fanzine United We Stand, told OTB AM on Tuesday that he didn't believe Mike Phelan would be appointed technical director of the club. Whoever the club hires, will need a much better transfer strategy because far too often United have signed players without thinking how that player could fit into the squad.
There are also far too many players that are not good enough to play for the club so expect a lot of traffic in both directions during the summer. The heat is on Solskjaer but he will be given time to sign some new players in the summer. United demand success so he'll be expected to hit the ground running and there are no guarantees that will happen. At the moment there players in the squad that like the idea of playing for a club like Manchester United but perhaps they don't get what is expected of them.