Tottenham's caretaker manager Ryan Mason insists he won't play Harry Kane in Sunday's Carabao Cup final if the England captain isn't fit. 
Kane, who has scored 31 goals this season, has been unable to train this week after injuring his ankle in last weekend's draw at Everton.
"I'm not really sure," Mason said when asked if Kane will be available for selection against Manchester City at Wembley.
"It's a case of taking it hour by hour now. So the days are obviously running out. It's a case of seeing how he feels in the next four hours, the next six hours, and go from there. I can't really answer that question until tomorrow. Everyone isn't sure.
"Harry is a top professional. We're taking it hour by hour, seeing how he feels. What we are not going to do and what Harry is not going to do is put his body on the line if he does not think it is suitable."
"It is a combined effort. How does the player feel, what do the medics say. What's the advice, what are the chances of something happening. Harry's a mature man, a mature professional footballer.
"He's dealt with certain situations. Ultimately, we'll speak to him - 'how do you feel?' – and go from there."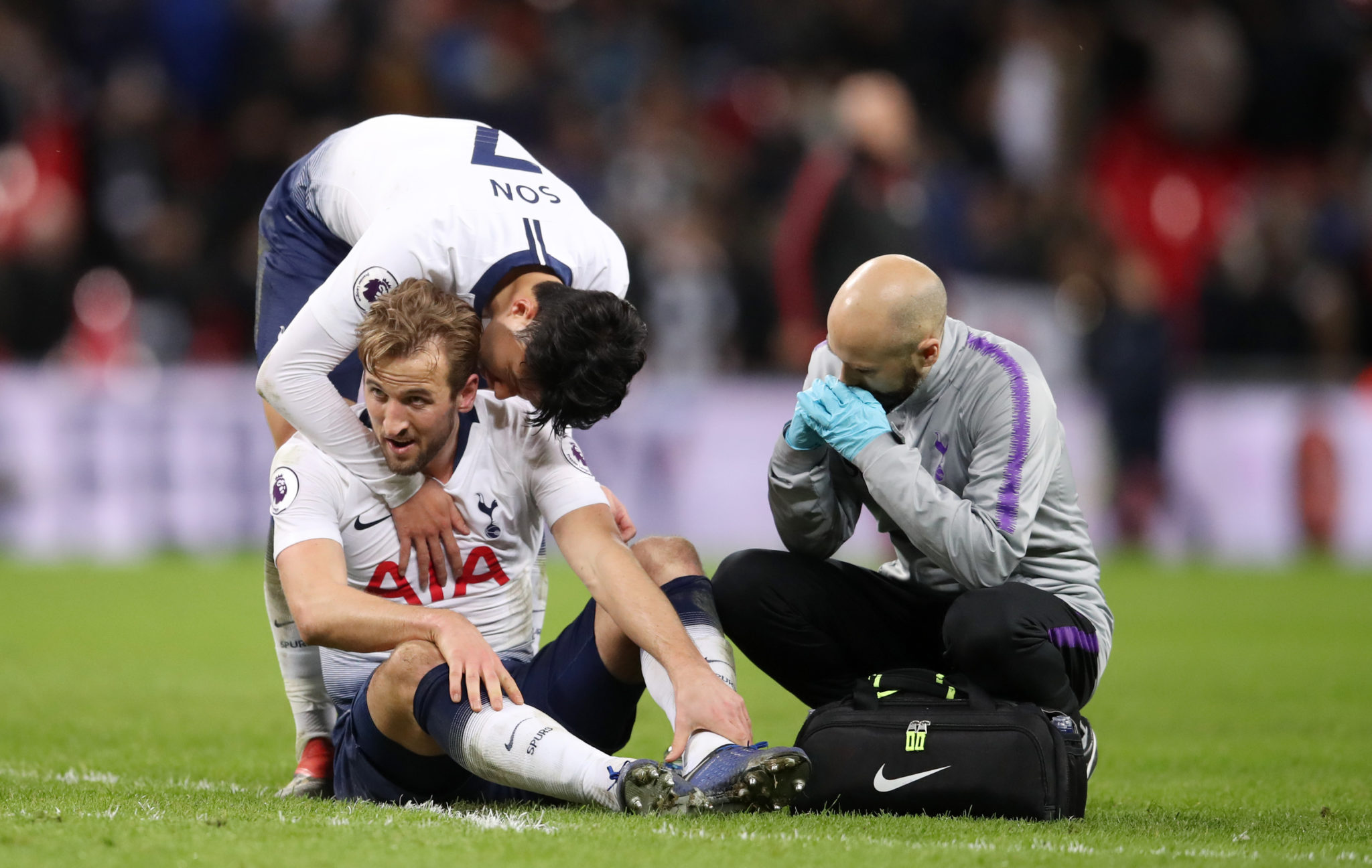 Kane struggled in the 2019 Champions League final when selected to start after over a month on the sidelines due to ankle ligament issues. But Mason says the situation is not the same this week.
"I think it was completely different, because Harry had a very long time out injured before the Champions League final.
"Like I say, I don't know if Harry is going to be available for training tomorrow, let alone the game on Sunday.
"But, if he is, then it's a quick turnaround. A week without training is not a problem for someone in Harry's condition.
"But I think we are going to have to assess it later tonight, early on tomorrow morning, and see if we can get him onto the pitch."