Ahead of Ulster's Pro 14 quarter-final clash with Connacht this weekend, Mike McCarthy believes the northern province will be driven by a desire to send the "old guard" out on a high. 
On the wrong-end of a 64-7 drubbing in Thomond Park back in September, Mike McCarthy believes Ulster have long since begun to feel the benefits of Dan McFarland's arrival as head coach.
"He's come in and done a fantastic job," McCarthy stated on Friday's OTB AM.
"He talks about that 'fight for every inch' mentality and you're certainly starting to see that."
Undergoing major on-field renovations in recent years, the former Irish international cited the province's narrow defeat to Leinster in a Champions Cup quarter-final as a demonstration of McFarland's positive influence.
"Looking back to that game at the Aviva where they probably should have won," McCarthy conceded, "they really are showing some great form."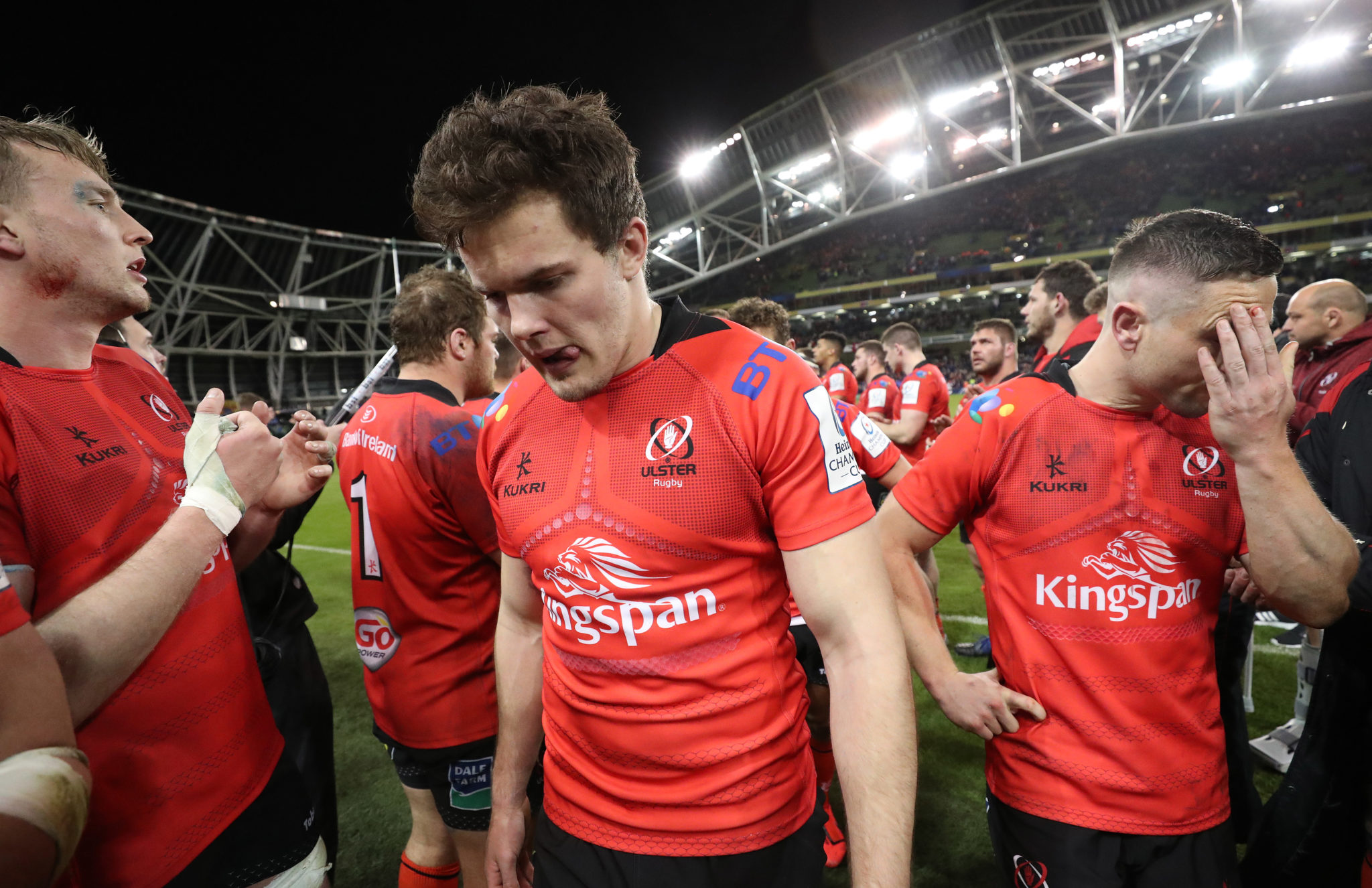 Retaining concerns for Ulster's depth of available talent, McCarthy nevertheless anticipates that this weekend's match with Connacht will offer Ulster a chance at redemption, and an ideal send-off for some of the "old guard" in their final game at Ravenhill.
"Connacht have beaten Ulster the last three times," McCarthy reasoned, "so there's a lot of hurt there."
"They'll want to go out on a high, they'll want to let the guys who are leaving go out on a massive high.
"The likes of Rory Best and Darren Cave are the last remaining two of that old guard that consisted of Chris Henry, Tommy Bowe and Andrew Trimble.
"The other lads have name-checked them in the week in terms of wanting to send those guys off with a last game at Ravenhill."
A competition where Ulster have triumphed once previously, Best remains the solitary member of that 2005/06 squad to be in contention this time round.
Should they make it beyond Connacht into the semi-final stage, Ulster will find themselves up against Glasgow.