"I went from being so annoyed by all the crazy turns we did to being completely shocked and with the biggest smile on my face,"
Texan Jon Blaze proposed to his girlfriend Thao Nguyen after he spelt out the words "marry me" via a 15.7-mile bike route he plotted out on his Garmin app.
Blaze shared the news on Reddit, saying: "I went on a bike ride with my GF and showed her a nice surprise at the end of our ride. She said YES!"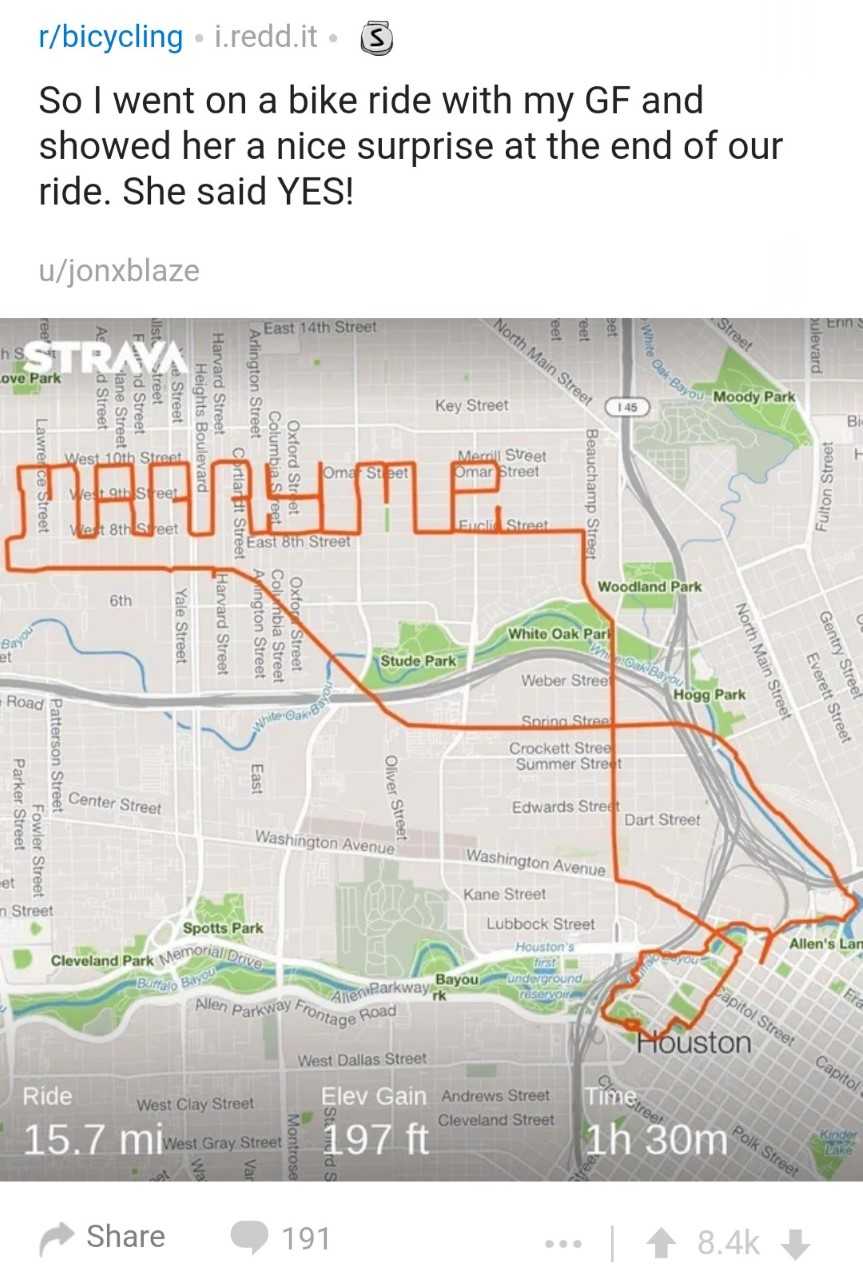 And the reactions were just as impressive:



Blaze told ABC13 News: "I was nervous the entire ride, all the way up to where I got down on my knees, and was very relieved when it was all over."
The couple have an Instagram account together, entitled Cycling Couple, where they popped up this post shortly after:
Not too sure about the caption: "She'll ride with me for life", though.
Cheers to the Blaze-ing saddles!