We have got to see this!
When it was announced that the Lord Of The Dance himself, Michael Flatley, was making a movie,  we were beside ourselves. It had to be good!
The good news is that the movie has been made. Flatley wrote it, directed it and produced it and as if that wasn't enough, he also starred in it. If the golden haired dance God is skilled at the art of cinema as he is at leaping and jigging up a storm on stage, we're in for a treat.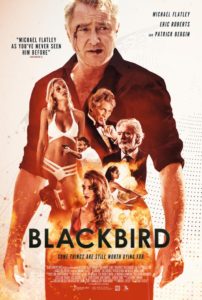 If like us, you have been waiting patiently for its release, I have an update for you. The movie is almost ready to be launched but some scenes need re-working so the team are currently tweaking a few elements and it will be with us. Soon. Soooooooon.