Forget the flats, Aftersocks are a complete gamechanger!
So we all know ladies love their shoes, right? But when it comes to a night on the town, they can be a right pain in the...feet.
Well now, thanks to the genius of entrepreneurs Monika Trojanowska & Joel Bijlmer, the founders of Aftersocks™, you can say buh bye to going barefoot and getting home with manky feet.
These socks have a reinforced sole that you can roll up and stuff into your pocket or handbag. The creators say you can even walk over Lego without noticing it and that they 'have been thoughtfully designed and crafted with an underside constructed from PVC and extra soft layers of cushioning that hug the contours of your feet':
The socks are available in black, gold and silver and cost £14.10 for three pairs. They come in sizes small (2-4), medium (5-7) and large (8-11).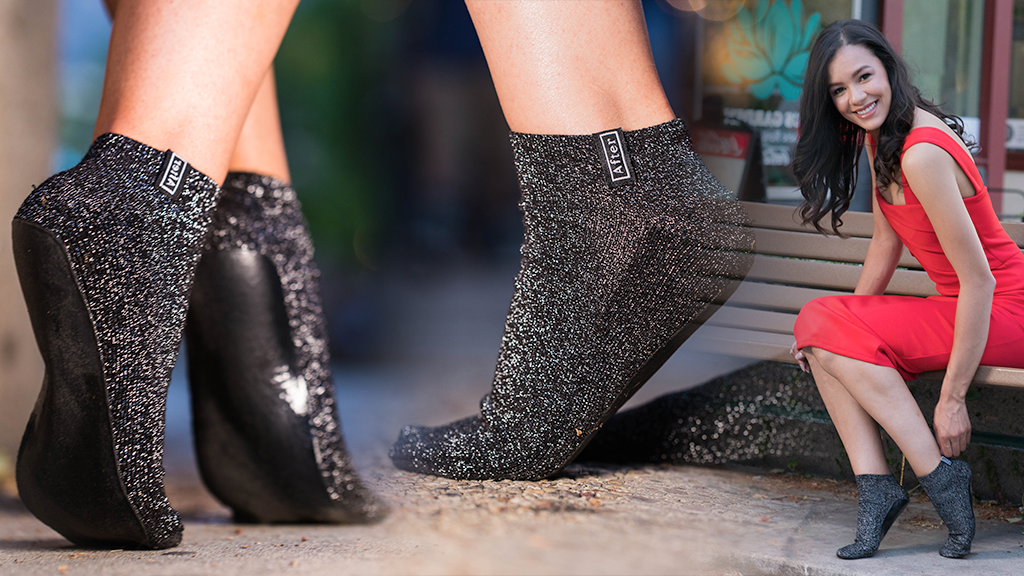 They are made from premium quality cotton, nylon, elastic, and PVC. They're hand washable, meaning that they are easy to care for and are sure to last and last. Great for the environment!
So no more having to wedge flats into your little clutch bag, no more begging your other half for a piggyback, no more black-foot-itis!
We'll take 1,000 pairs please!