But, it ain't cheap...
If, like us, you enjoyed the Fyre Festival documentary on Netflix, you'll be delighted to hear that you can bag yourself some official festival merchandise and own an important piece of pop culture history.
But how?
The man behind the mess, Billy McFarland, is currently in jail and in debt of over $26 million. However, according to reports, US Marshals have got their hands on two boxes of official festival swag and will be auctioning off these items to try raise money for the victims of the scam.
Take our money now!
They've got an assortment of branded t-shirts, tracksuit bottoms, wristbands and medallions from the infamous festival, however, in true Fyre Festival style, they are not cheap! Bids for the wristbands will start at $1000 and to get your hands on a hat, you'll need a spare $600.....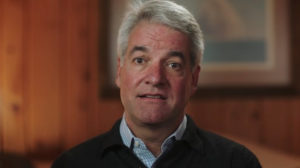 For more showbiz, tune into The Ian Dempey Breakfast Show, every weekday morning from 7am.