Awkward.....
Actor Orlando Bloom and pop princess Katy Perry have been dating for three years and the happy couple finally got engaged on Valentine's Day before celebrating at a party with their closest family and friends! Orlando, you old romantic you!
Katy's engagement ring is stunning! It's a gorgeous flower shaped ring, with 4-carat pink jewel centre surrounded by eight white diamonds and according to sources, it cost a hefty $5 million. However, similarities have been drawn to it and the ring he proposed to his ex-wife Miranda Kerr with. Hers was also a flower-shaped diamond ring, with eight diamond petals surrounding a large diamond centre. Awkward!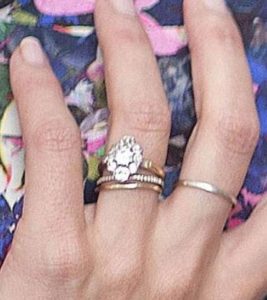 For more showbiz, tune into The Ian Dempsey Breakfast Show, every weekday morning from 7am.