Here's who it's not...
These Three Words is a fun brain-teaser we play out each morning on The Ian Dempsey Breakfast Show.
The mechanic is simple; there are three famous voices saying one word each (hence the title). All you have to do is name all three and you win the dosh. Easy - right?
And if you get one of them, we will send you an exclusive Breakfast Show Bonus.
With the jackpot on the rise we decided to do up a list of all the wrong answers to make it a bit easier for you to get your hands on the cash (I know - dead sound of us).
The middle voice, being that of documentary specialist Louis Theroux, was guessed pretty quickly but the first and third mystery celebs are proving a little trickier.
So who are the stars saying "gorgeous" & "intellectuals"??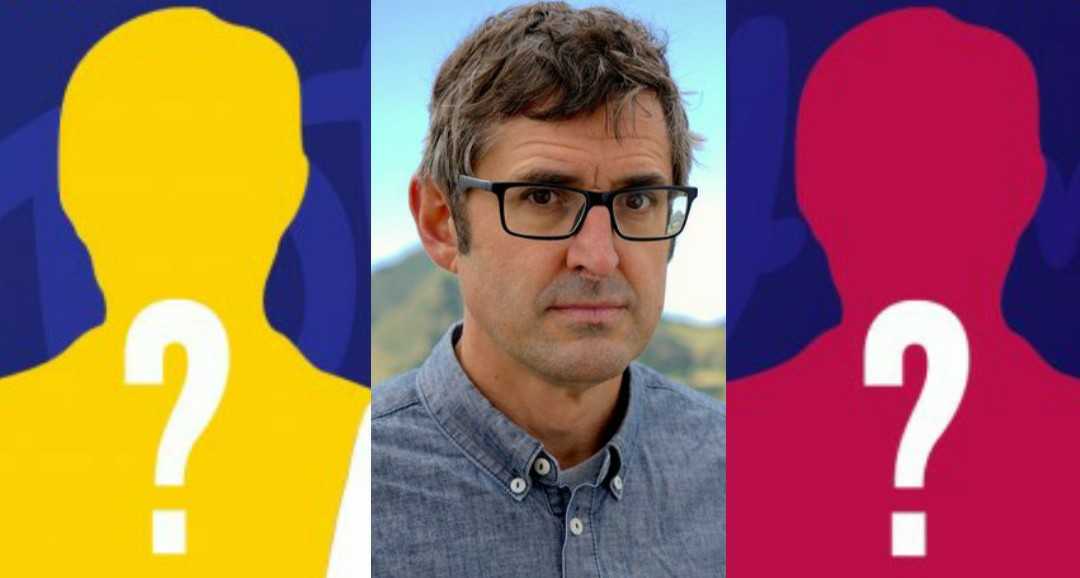 Maybe YOU have an idea? Maybe you're on the way to work roaring at the radio, or getting the kids ready in the morning saying to yourself, "I have it!! I know who they are!!". If so, tune into the show weekday mornings from 7am and give us a call.
Here's a list of all the wrong guesses so far:
1st Voice
Pippa O'Connor
Una Healy
Charlize Theron
Angela Scanlon
Saoirse Ronan
Liz Bonnin
Keira Knightley
Laura Whitmore
Lucy Kennedy
Sandra Bullock
Lisa Cannon
Catherine Fulvio
Muireann O'Connell
Samantha Mumba
Elaine Crowley
Jennifer Zamparelli
Brie Larson
Nicole Kidman
Geri Halliwell
Amy Huberman
Nora Sheehan
3rd Voice
Kevin Bacon
Sean Penn
Jason Lewis
Joey Essex
George Bush Jr/Sr
Eminem
Rami Malek
James McEvoy
Justin Bieber
Paolo Nutini
Matt LeBlanc
Louis Walsh
Ewan McGregor
Taron Egerton
Will.i.am
Christoph Waltz
Jack Black
Benedict Cumberbatch
Fred Sirieix
Jude Law
Mark Ronson
Gino D'Acampo
Antonio Banderas
Lewis Capaldi
Gaten Matarazzo
Julian Clary
Jim Parsons
GOOD LUCK!!