Dublin manager Jim Gavin has acknowledged that his side may have some work to do catching-up with their busy rivals ahead of this year's All-Ireland championship.
"We'd a few knocks and niggles during the National League," Gavin explained in an interview with Off the Ball, "and that's probably down to the lack of a comprehensive pre-season."
"I heard that the two teams that got to the National Football League final were hard at it during the month of November, and even earlier than that.
"So we are certainly playing a lot of catch-up."
Identifying James Horan's Mayo and Peter Keane's Kerry as being deserving of their place in the showpiece game of the National League, Gavin's Dublin endured an altogether different start to 2019.
"Just look at the weather today," Gavin noted at the official launch of the Leinster Senior Football Championship, "we're in the first week of May and the sun is shining."
"All the players, all the management teams and backroom teams, that's why we prepare ourselves during those hard months of, well for us, it would be February and March.
"So we got two good months at it."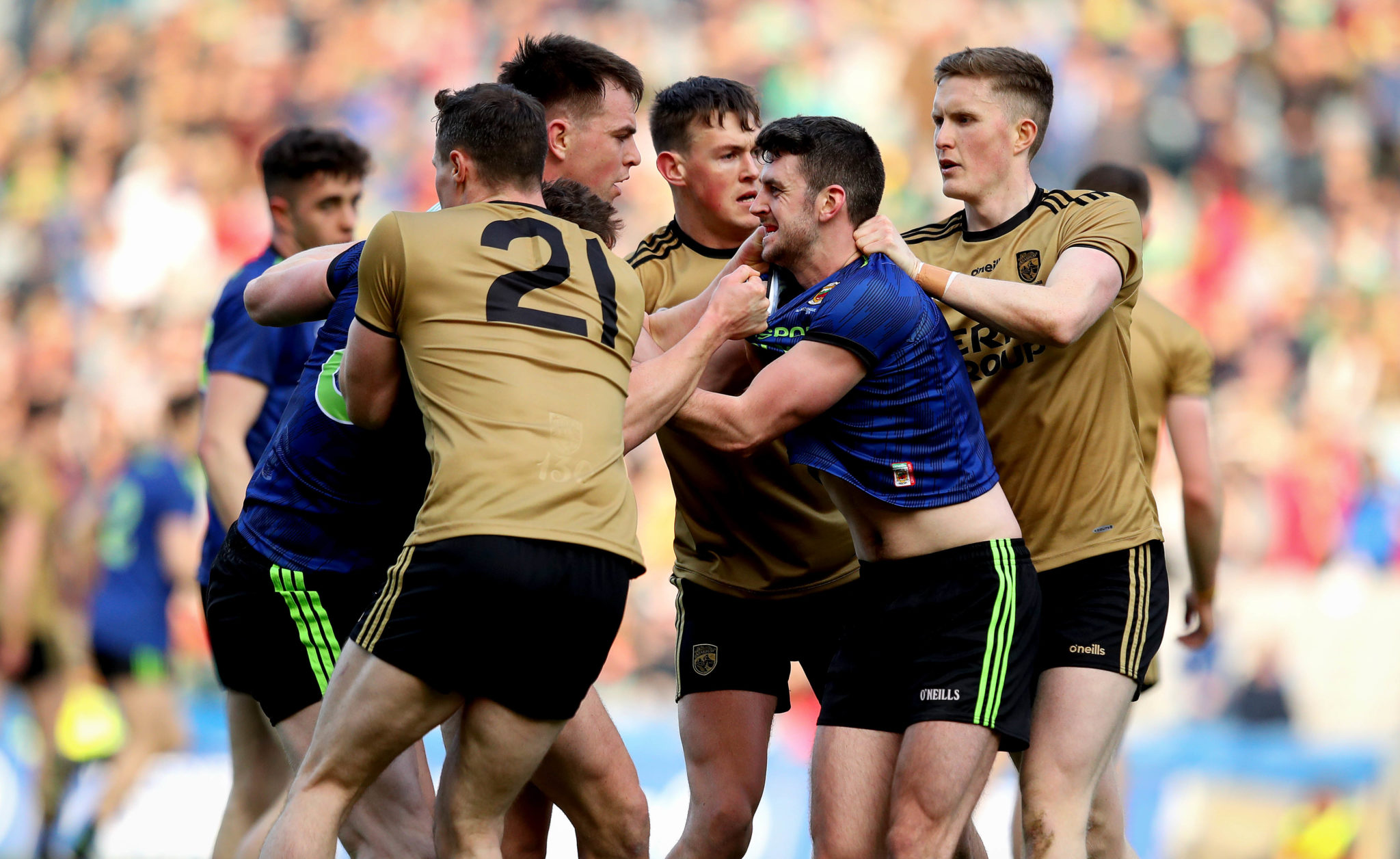 Jim Gavin also shared his thoughts on the return of Rory O'Carroll into the Dublin fold, and the potential reappearance of Diarmuid Connolly.
"Like all other players, he's going to have to earn the right to put that jersey on his back," Gavin noted of O'Carroll.
"We've gone to war with Diarmuid on the playing-field over many, many years.
"Of course, Dublin supporters and myself would love to see him back."
Ahead of a year in which Dublin could win an historic fifth All-Ireland title in succession, Gavin nevertheless believes that his side will have to be at their very best if they are to retain their strangle-hold over Gaelic Football.
"If we don't show up on the day, we're not going to get the result that we want"