There is no denying that these continue to be difficult times we find ourselves in.
It feels like forever since we've pulled up a stool and laughed loudly with our friends and family on a night out, since we've been surrounded by the sounds of a bustling café while ordering lunch, or since we've danced our way through a gig surrounded by a big, happy singing crowd.
As World Hearing Day is fast approaches a recent study by Hidden Hearing, Ireland's leading provider of hearing healthcare showed laughing with friends (96%) and catching up with family (93%) are the two sounds that people around Ireland are looking forward to hearing after lockdown.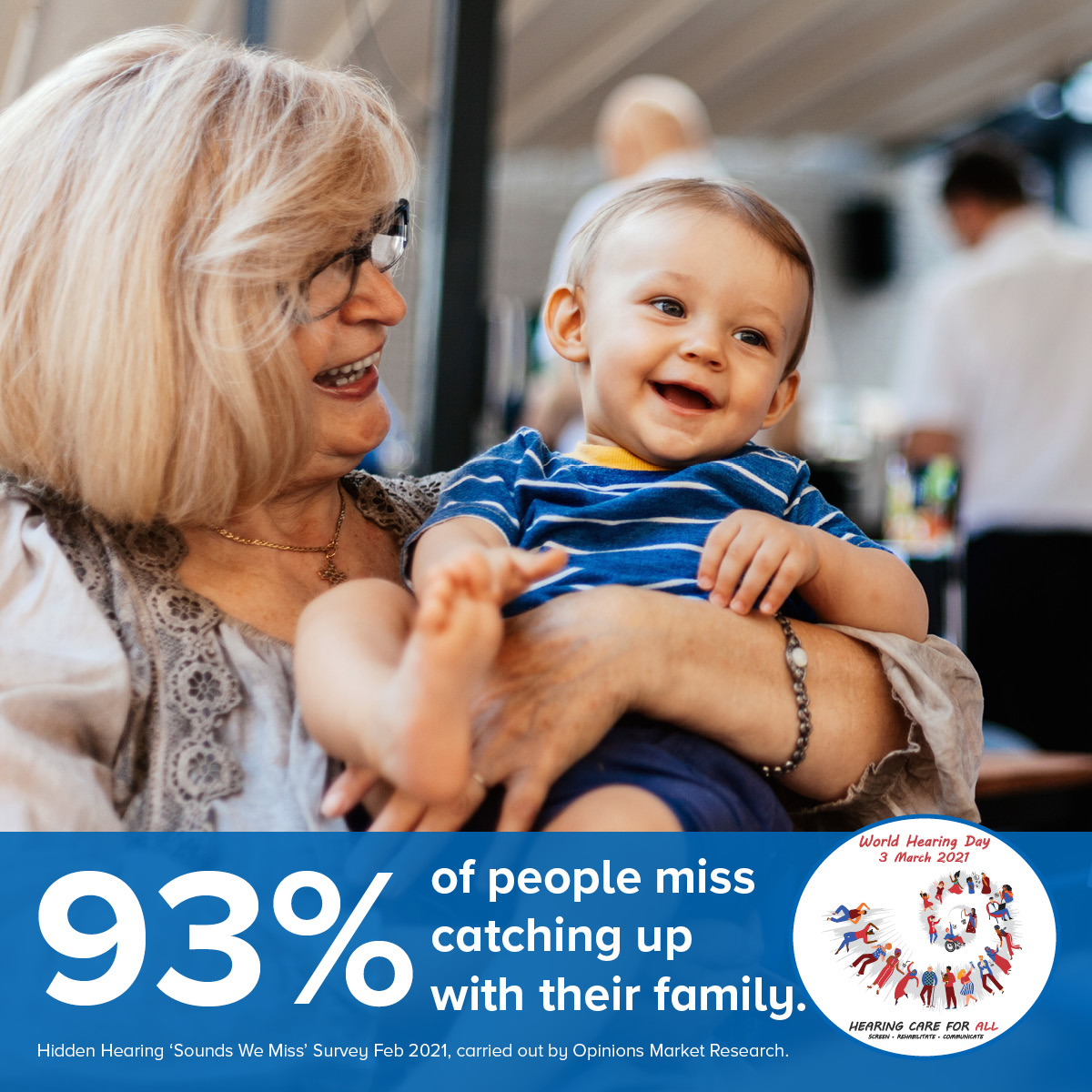 After a year which has felt muted for most people, 88% have missed the sound of catch ups with friends in a café during the Covid-19 lockdown period, nearly 7 in 10 (68%) have missed the sound of a busy pub full of conversation.
Today FM's Alison Curtis is one of them! "One of the sounds I miss most from the past year is the low rumbling of a collection of voices of people together in the pub enjoying ....just the one!"
1 in 2 Irish Adults know someone that has experienced hearing loss, to mark World Hearing Day we're being encouraged to take an annual hearing health check and to seek a diagnosis and treatment if you suspect hearing loss.
To celebrate World Hearing Day, Hidden Hearing will be offering 15%* off the cost of a pair of hearing devices for a limited time only, click here for more information.
Hidden Hearing have also just announced the launch of Oticon More in Ireland, the world's first hearing aid which gives the brain full perspective with access to all relevant sounds.
Hidden Hearing clinics are open countrywide and are an essential service which will run even during lockdown. Those enquiring about an urgent appointment now, or who wish to book a consultation, can call 1800 66 77 11 for general patient enquiries.