The National Dairy Council have picked their winners!
The National Dairy Council invited schools to enter its Dairy Hero Competition, nominating and interviewing their 'Dairy Hero'.
They received some wonderful entries from all across Ireland, but there could be just three overall winners. The winners have won the big prize which includes a class trip to National Sports Campus and €1,000 sports equipment voucher!
The winners were across three categories ('Special', 'Junior' & 'Senior') and were as follows:
'Special' category winner:
St Brigid's School, Co Louth – A class entry nominating two students who are their Dairy Heroes.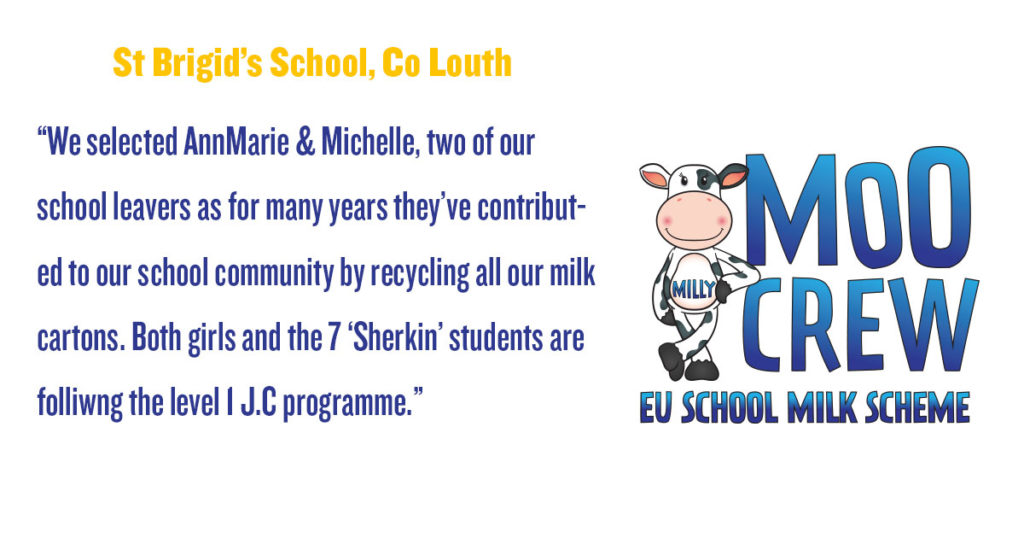 'Junior' category winner:
Ardfert National School, Co Kerry – A class entry nominating Farmer Mick.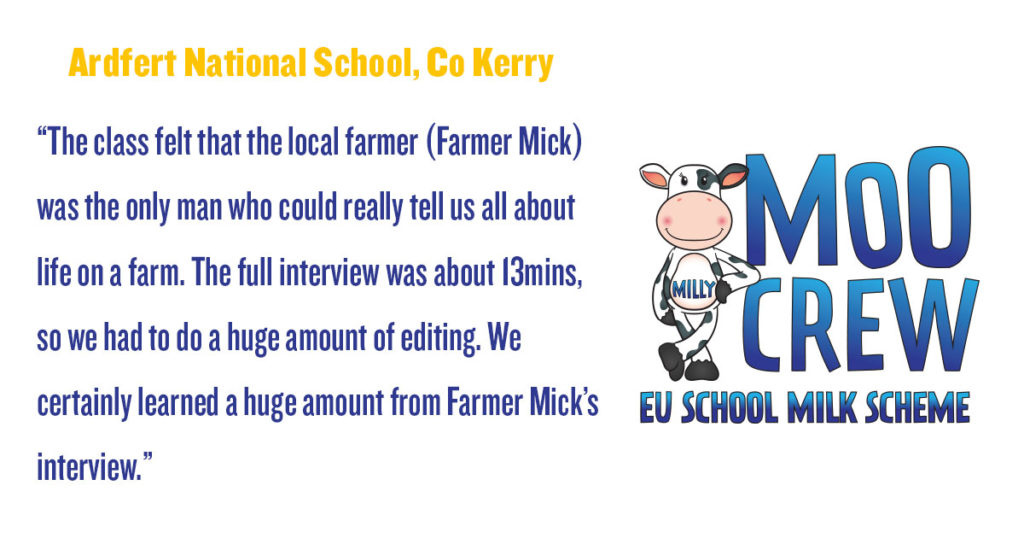 'Senior' category winner:
Castlelyons NS, Co Cork – A class entry nominating local Dairy farmer, Donal Sheehan
Dairy Heroes play a huge part in the success of the School Milk Scheme, ensuring that fresh, chilled milk is available to children to drink every day, contributing to their recommended daily servings of milk, yogurt and cheese.
For more information about the EU School Milk Scheme visit moocrew.ie.