McDonald's has announced that Aero Chocolate and Mint McFlurry's are back!
They can be purchased in stores nationwide from today.
Fans of Aero McFlurry's can treat themselves up until June 25th.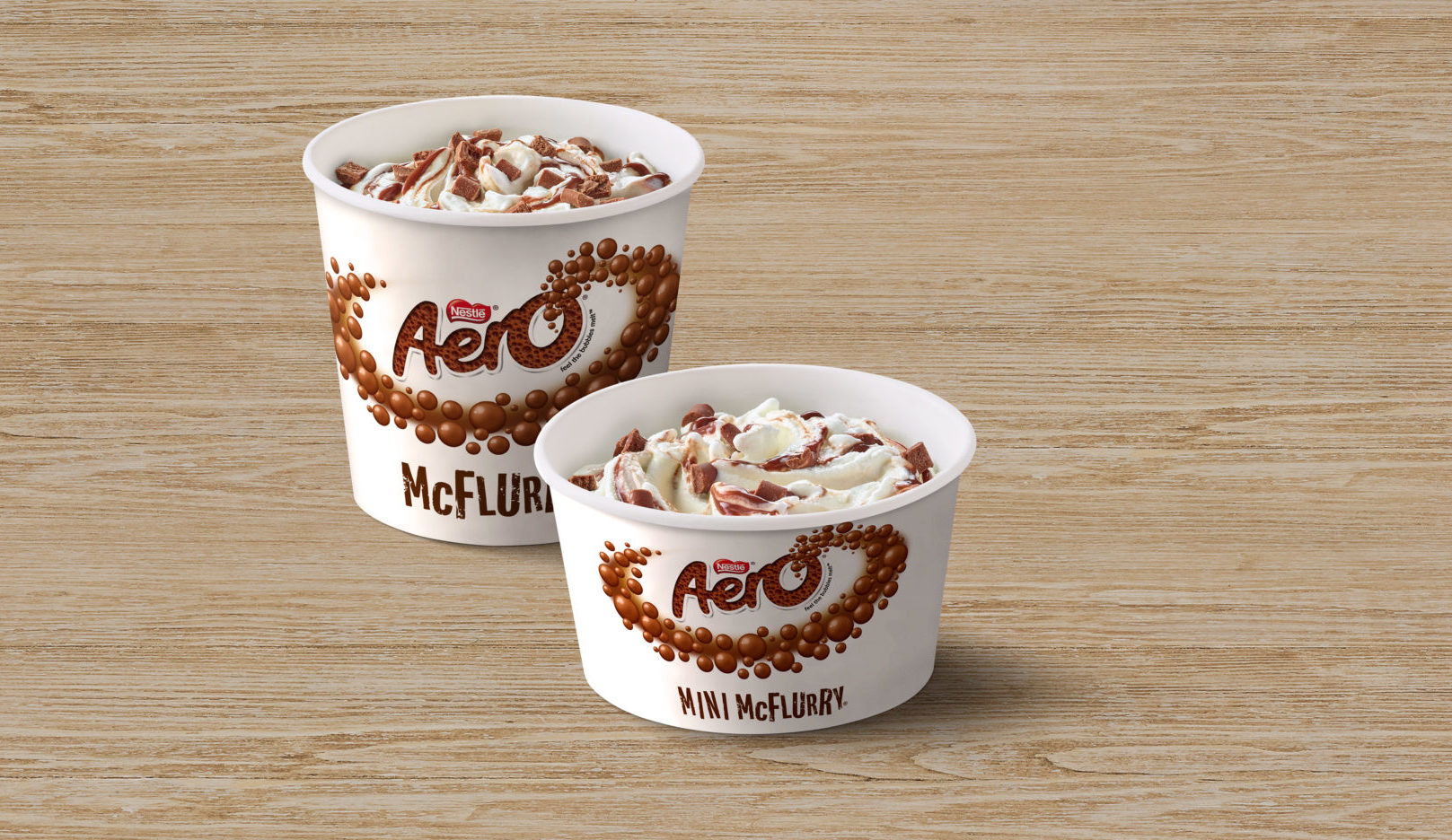 Dessert lovers can look forward to soft dairy ice cream with Aero chocolate pieces and chocolate sauce.
Fans of the mint version will get the same with a delicious peppermint sauce.