"Son, if you can't say something nice...
...say something clever but devastating."
Sometimes Irish Mams get all the love and we forget about the pivotal role Irish dads in imparting their paternal wisdom!
Ferg asked listeners to pass on some wise advice their dear ol Dad's have passed on over the years.
WE LOVE YOU IRISH DADS!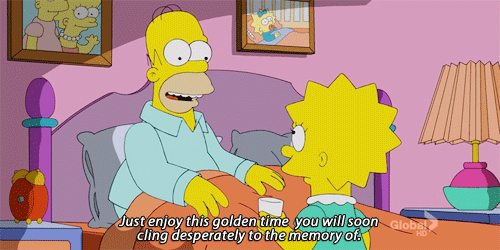 Here is The Best Dad Advice According To Fergal D'Arcy Listeners:
PREPARE FOR WISDOM!
My dad used to say "Tell someone a secret, 'tis a secret no longer" So true - Eoin in Galway
My dad always said manners are easy carried and when you have manners you can go anywhere!
Ferg, my Dad still says - "we eat cause we're hungry" - liking it is a bonus
My Dad had great advice about playing hide and seek.... Hes a world champion 36 years now no sign!
Ferg, my dad used say to me and my sisters as we were going out for a night, don't do anything me or you might cry about tomorrow, now go enjoy yourselves - Maggie
Howya Ferg, greatest piece of advice a man ever gave came from my dad. On a bus on way from a football match as a young man after a few pints. Bus stops for a restroom break, dad said you getting off and I said no. His words "don't go when you have to, go when you can". I learned the hard way that day. Live by those words to this day!!
When hanging shelves use 8mm rawlplugs and a 7mm masonry drill  bit - Brian, Limerick
My Dad used to say, "Lotto, if you're not in...you can't lose". He still says it! - Greg the Chippy in Dingle
My dad passed 4 yrs ago but he showed me that  kindness and patience is number 1 especially when the going gets tough...
Hi Fergal, My dad had a brilliant bit of advice. "If you get a good woman son give her what she wants. Because if you get a bad one she will take it!" - Brian in Donegal
Ferg my dad always says - living isn't difficult, it's knowing how to live that's difficult 😊 Joez