You gotta tip your hat to these fans.
Spotted at the recent game between Mayo and Roscommon in Castlebar. This lad was REALLY pumped about supporting his County and insisted on everyone around him displaying the same amount of manic enthusiasm (he was probably keeping himself warm).
However, what we noticed the most from this was his choice of headgear. The perfect placement of that plastic bag is enviable and the addition of the random piece of cardboard is even better (where did that come from???)
Muireann O'Connell is a massive fan of a good hat, so we thought we'd celebrate GAA headgear in all it's glory with a GAAllery of the finest attempts.
This lad is the most recent addition to the great history of GAA Fans Fabulous Homemade Headgear
If you ever want to explain to someone how mad GAA supporter's are. Just show them this hero 😂😂😂 pic.twitter.com/o4lU5CkC9U

— Rory's Stories (@RorysStories) May 29, 2019
With the unpredictable Irish weather playing havoc with people's clothing choices sometimes you just grab whatever is at arm's reach. He wouldn't be the first fan to engage his inner Bear Grylls and improvise whatever is to hand and turn it into a useful head covering.
What about a Handbag Hat?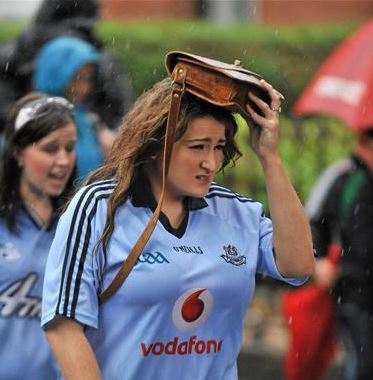 The match day program or a newspaper is always an old reliable: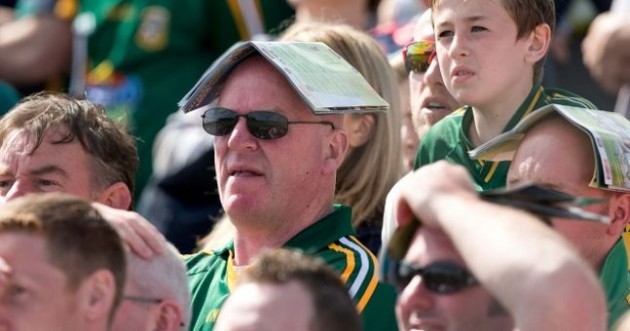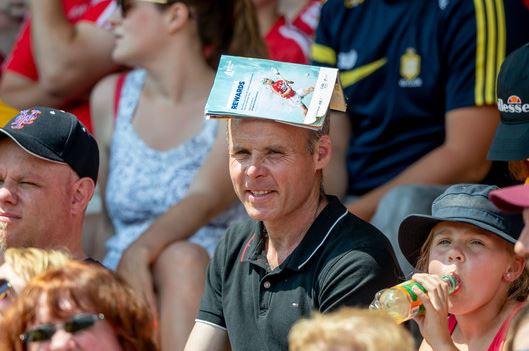 At least she made the headlines.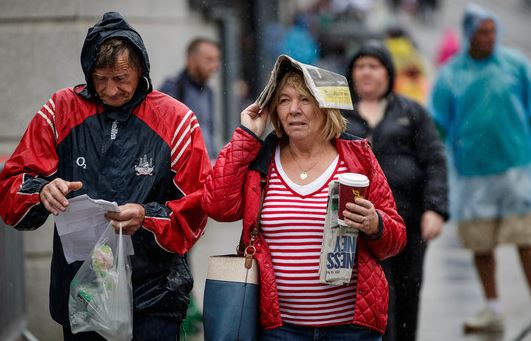 You could take-away this brilliant idea from another Mayo fan who doesn't let his Supermacs bag go to waste: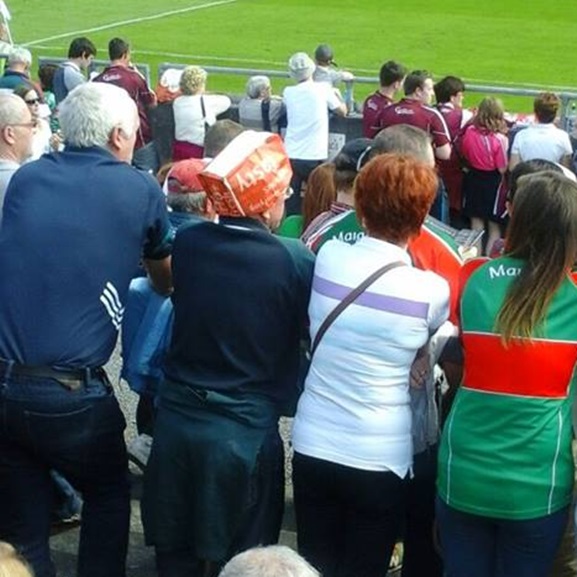 And if you're not posh enough for a Supermacs bag there's always the foil from your sangwitches.
Literally a Tin Foil Hat.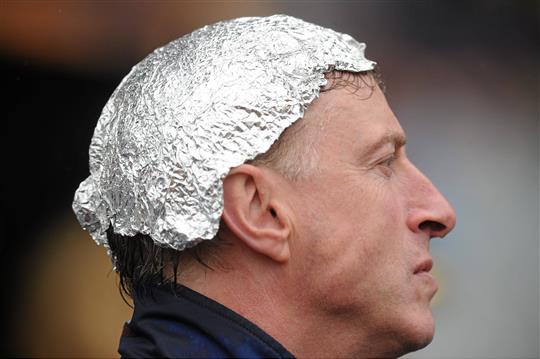 But some take it to another level. Check out this genius. He even has a viewing space although it's be like watching a match taking place in a hallway and you're  looking through the letterbox.
Take a bow, Chair-man.
The Gaa never seems to surprise me 😂😂 pic.twitter.com/sWdH0enFiS

— Mikey jones (@Mumba_no5) November 3, 2018
If you're heading to a GAA match this weekend and the weather doesn't play ball then don't fret if you're not prepared.
Just grab whatever is closest; plastic bag, cardboard box, small child or animal - don't worry you're inner MacGyver is strong.