Want. Want. Want.
If you want a vehicle who's only porpoise is absolute pure adrenaline fueled fun then look no more.
I want to get one of these.... How about you? pic.twitter.com/E6zQ6znWCV

— Kevin W (@kwilli1046) 9 February 2019
It gets better.
There's also a shark version.
more kiwi innovation 👍:https://t.co/CwGs3iOakD pic.twitter.com/JxGuVe61DK

— Bill Dagg❌ (@BillDagg) 10 February 2019
These water torpedoes are the brainchild of a company based in New Zealand called Hydro Attack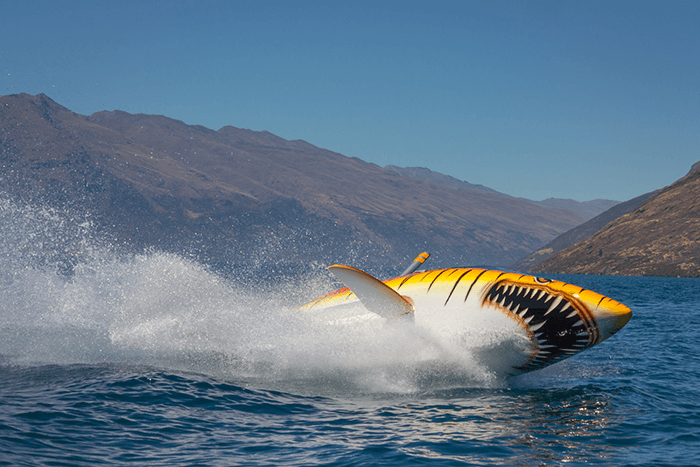 According to them: "You're inside what feels like a cross between a fighter jet and a torpedo.
It's skimming across the top of the lake at 80kph then it dives under the water. Next your pilot points the shark
at the sky and it blasts back out again, straight up into the air before shattering the lake into a million crystal shards on a screaming re-entry."