Riley is a gorgeous Lurcher Cross Terrier that our own Dara Quilty has been fostering from the DSPCA for the past 5 weeks.
She is about 6 years old, has a beautiful brown coat with gray spotting across her nose and a very kind temperament.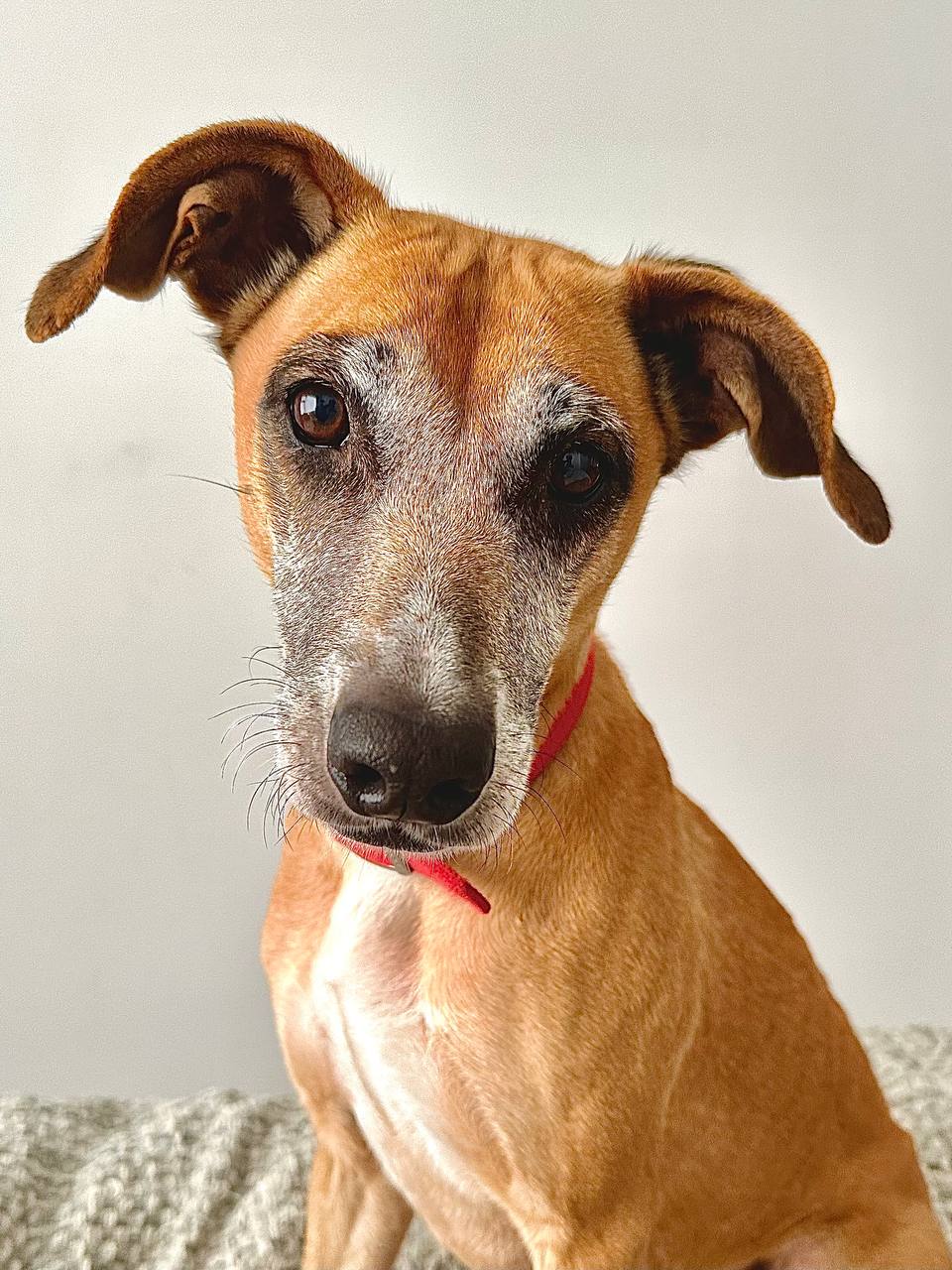 Riley has been a delightful house guest with ZERO accidents on his floor and today was the day Dara had to reluctantly return her to the shelter. 
We heard Dara's journey from his bed, that she wouldn't leave, to the DSPCA shelter where Riley was taken into the care of the staff who have been minding her so well since she went into her care in September.
Here's what Dara has to say about his weeks with Riley:
"Fostering Riley was an absolute pleasure. This is a very special dog. I live on my own and she was perfect company in the house. I don't think anyone has ever been so excited to see me on a daily basis! She is one of the most loving and affectionate dogs I have had. She loves belly rubs but is equally happy just curling up into a tiny ball beside you on the couch. Any dog lovers that met her during her say really complimented her temperament.
Riley's not a large dog but has a lot of love to give. I was very pleasantly surprised how toilet trained she was considering her past. Not one accident in the house over the 5 weeks. She enjoys her sleep a lot and would curl up in a little ball each night and not stir until morning. She understands where she is supposed to sleep, she will sit for you. She also quickly picked up on when we were going for a walk and parked herself on the mat at the front door patiently waiting for her harness to be put on!

Riley doesn't really shed at all - hardly any fur left around the house. She greets all guests with excitement and a waggy tail.... she probably wouldn't be a good guard dog! Evidently Riley has forgiven humans for the horrible past and is happy to see everyone and greets them with her butt shaking dance!

Initially Riley does bark at other dogs. We did work on this together - easily distracted by treats or by simply continuing to walk on by. She was kept on lead when out walking in parks. That said, we did a lot of walks with friend's dogs and she adapted very quickly to their company and there was no yapping.  Riley will be a very special addition to the home of whoever is lucky enough to adopt her in time."
Riley is still available to be fostered, but we want to get Riley a forever home as soon as we can. For more information on Riley, and the incredible work the DSPCA do, visit their website.
To hear Dara's experience of living with Riley, click play below: