Check out this new adventure for the whole family!
Safari Quest is a new family adventure landing at Palmerstown House Estate this Autumn.
This experience couldn't have come at a better time as we all look for new, safe ways to have fun.
The beauty of Safari Quest is that it can all be enjoyed from the confines of your car, meaning you and your family can stay safe in your bubble while still taking part in the fun!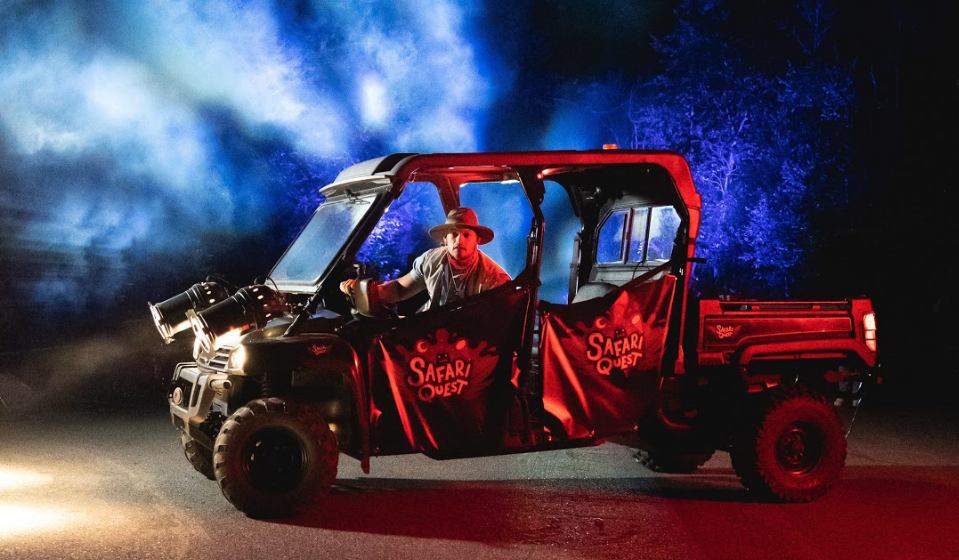 This self-drive experience turns your own car into a Safari vehicle that takes you on a journey to explore mesmerizing new worlds.
As you navigate through 700 acres at Palmerstown House Estate you'll discover weird and wonderful creatures and solve the clues to enter the next world.
Explorers will venture through the Magical Forest, the Land of Giants and Space Exploration. They'll then tackle the Jurassic Jungle and finish their quest Under The Sea.
How It Works
Families will be guided through Safari Quest by their interactive app.
Once you choose a team name and photo, you'll assign a driver, a navigator and quest members who will each take on a special task during the adventure.
Billy Brave is Safari Quest's guide who will lead you through the magical worlds. He'll tell you when to look for the clues you need to enter the next world.
Once you've unraveled all the mysteries, you'll receive a Scroll Of Victory through the app.

Families can book a time slot for the hour-long journey, which will see them  follow a lead Safari vehicle in a convoy.
Safari Quest will be at Palmerstown House Estate from the October Bank Holiday Weekend until the end of November.
Tickets are on sale now and are available via the Safari Quest website.
 

View this post on Instagram