The Category Is.... Ballroom
In the second hour of the show tonight, Claire was joined by special guests PrYmary Colours, drag artist Shaqira Knightly and dancer/choreographer PJ Kirby, to talk about the history of Ballroom and the influence it has on their artistic practice, and modern culture as a whole.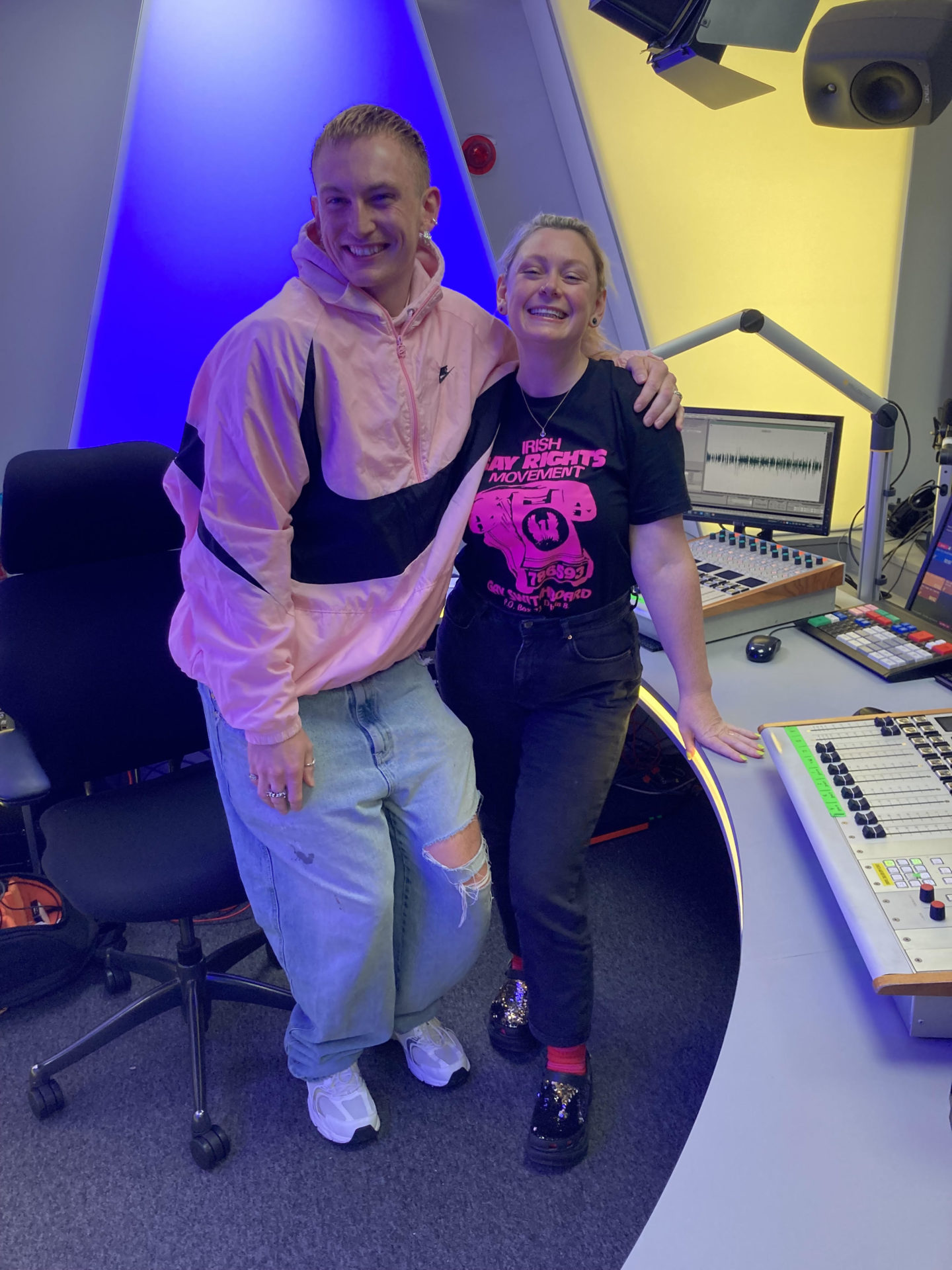 Claire & PJ in studio
Madonna - Vogue
Fred Again - Danielle (Smile On My Face)
Biig Piig - Kerosene
Babert - Disco Lives
Debbie Jacobs - Don't You Want My Love (Dimitri From Paris)
Jamie XX - Kill Dem
Crazy P - One True Light
Masters At Work - To Be In Love
Kano - It's A War (Purple Disco Machine)
David Morales / Elle Cato - Holding Me, Touching Me
The Vision / Andreya Triana - Mountains
Marshall Jefferson - The House Music Anthem (Move Your Body)
Eurythmics - Sweet Dreams
Diana Ross - Love Hangover
MikeQ - Asunder Break
Loose Joints - Is It All Over My Face?
Cheryl Lynn - Got To Be Real
Beyonce - Pure/Honey
Jessie Ware - Free Yourself (Paul Woolford)
Michael Gray - MacArthur Park
Sophie - Eeehhh
Robyn - Dancing On My Own (Fred Falke)
Melba Moore - Pick Me Up I'll Dance
Late Nite Tuff Guy - 1 Of These Nites
Sister Sledge - We Are Family
Otis Clay - The Only Way Is Up
LISTEN BACK TO THE FULL SHOW HERE 
As mentioned on the show:
PJ's Throwing Shapes dance classes can be booked here 
Shaqira's hard to spell instagram here 
PrYmary Colours' gig updates here. 
WATCH: Paris Is Burning (1990)