And Ireland's soundest celeb gives her a hand
Anyone who has been on a J1 or knows someone who has been on a J1 is aware that about a week and half in, you forget your family/friends and the fact that you're even Irish.
Yvonne Duffy knows this all too well, her son Seán is on a J1 in New York City at the moment working in a theme park. Before Seán jetted off, Yvonne used some 'reverse Mammy psychology on him' to ensure he'd call home and they'd settled on FaceTime once a week.
Yvonne then spotted that Ireland's sweetheart and all round sounder Amy Huberman happened to be in the Big Apple on her own holidays and knew that she'd be able to help.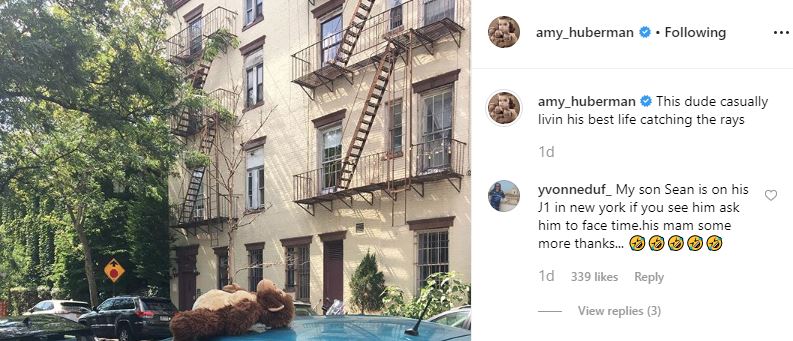 But she couldn't have imagined what would happen next.
After she sent the screenshot of her comment to Séan, he decided to make contact with Amy to see about meeting up and calling his Mam together.
Seán told Dermot and Dave:
I was on the subway to a night out and decided to throw her a message and just see. I thought it would be a good gag to meet up and surprise my Mam and Dad.
And what a surprise it was when the phone rang over the weekend and it was Seán and Amy at the side of a New York street.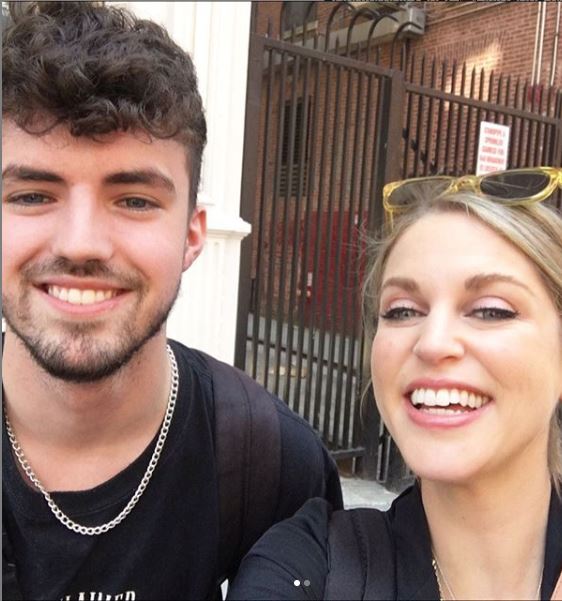 Thankfully, Amy was able to confirm that he is washing behind his ears.
Yvonne says:
It was such a brilliant thing to do. She was so lovely and was chatting away. But in typical Mam fashion, I was more worried about the fact that my roots were showing and I was wearing no make up.
Seán has promised to keep to his once a week FaceTime and who knows what other Irish celeb he'll rope in for the next call.
Meanwhile, Amy Huberman can retain her crown as 'Ireland's Soundest Celeb'.
Or as Amy herself says.
I'm like a messenger pigeon you don't need a tetanus shot for

— Amy Huberman (@amyhuberman) June 25, 2019
Catch Seán and Yvonne's chat by clicking below