Mrs Hinch, aka Sophie Hinchliffe, is the woman behind one of Instagram's fastest growing accounts.
The Essex woman has over 2.3 million followers, who cannot get enough of her cleaning tips and tricks.
Her tips are so popular she's penned a book, brimming with advice on how to get your home so clean you could eat your dinner off any surface.
Her followers are known as the #HinchArmy and they were lined up to meet Mrs Hinch in person while she was on a recent trip to Dublin to promote her book.
It was during this trip that Mrs Hinch, a self confessed crisp addict, tasted Tayto for the first time and it was love at first bite.
She even posted about her new Tayto obsession to her 2 million followers, wishing they were sold in England.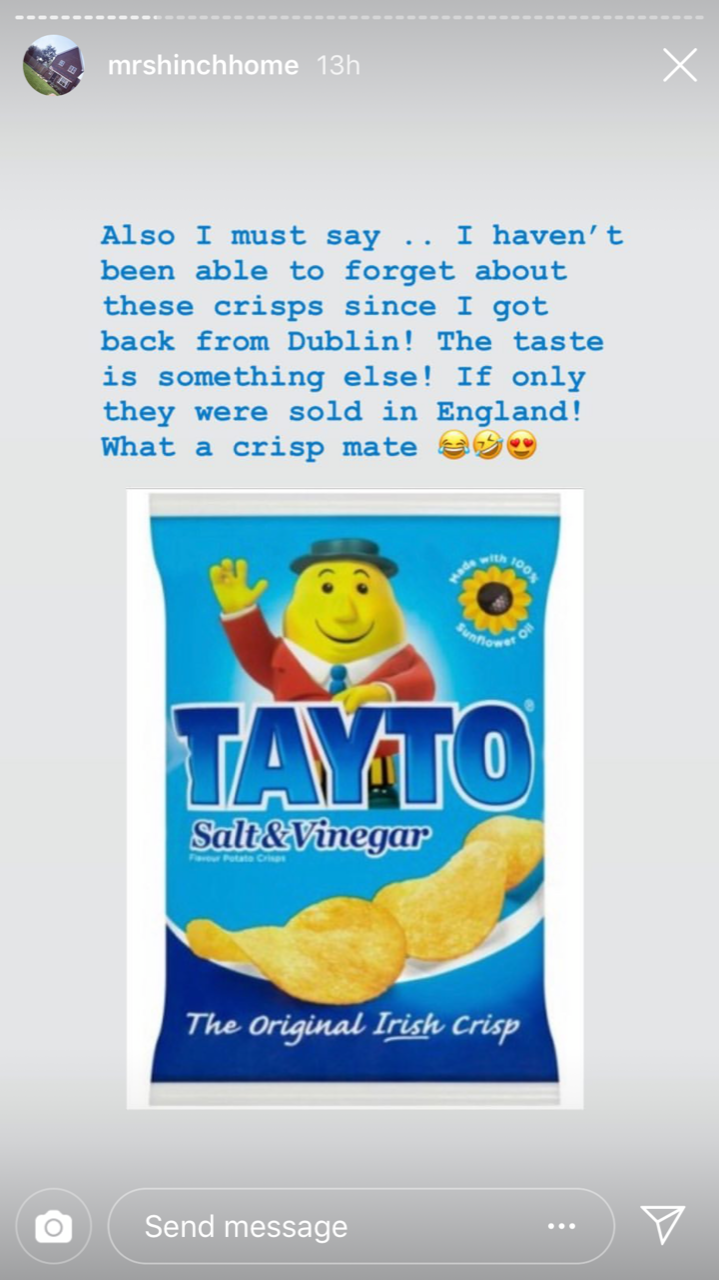 Fair to say the woman's got excellent taste in crisps!