Holy cow this is disgusting!
We really thought we'd seen it all but this proposal is just too much.
An un-named farmer has proposed to their udder-half by placing the ring on a cow's teat.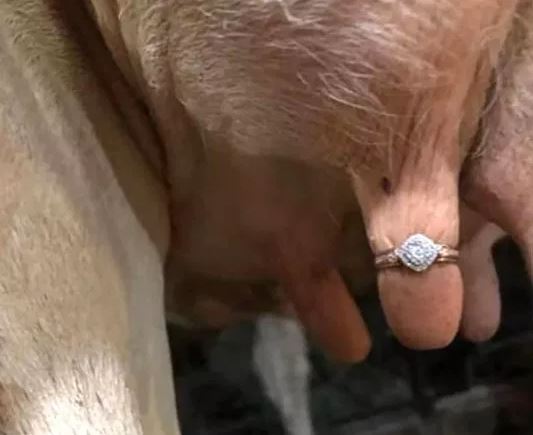 Originally posted in a Facebook group called That's It I'm Ring Shaming: The Wreckoning, members were quick to share their disgust.
The origianal poster said:
'Shaming the ring and the whole photoshoot. The person is a farmer. Still doesn't excuse his bad taste. And is this considered a nipple ring?"
The post received hundreds of comments with many pointing out it's extremely cruel to the cow.
Others, of course, responded with all of the cow puns you can imagine.
"How dairy propose like that" one member commented, while another asked did the cow say yes.
We definitely think it's a cheesy way of proposing and definitely not the most moo-ving way to do it.