Muireann O Connell show listener Martin Donovan is in Melbourne at the moment and sent us this brilliant pic of a brand new Rolls Royce parked outside his hotel.
At first himself and his wife wondered if there was an A-Lister staying in the same building so they approached for a pic.
They didn't expect to see this!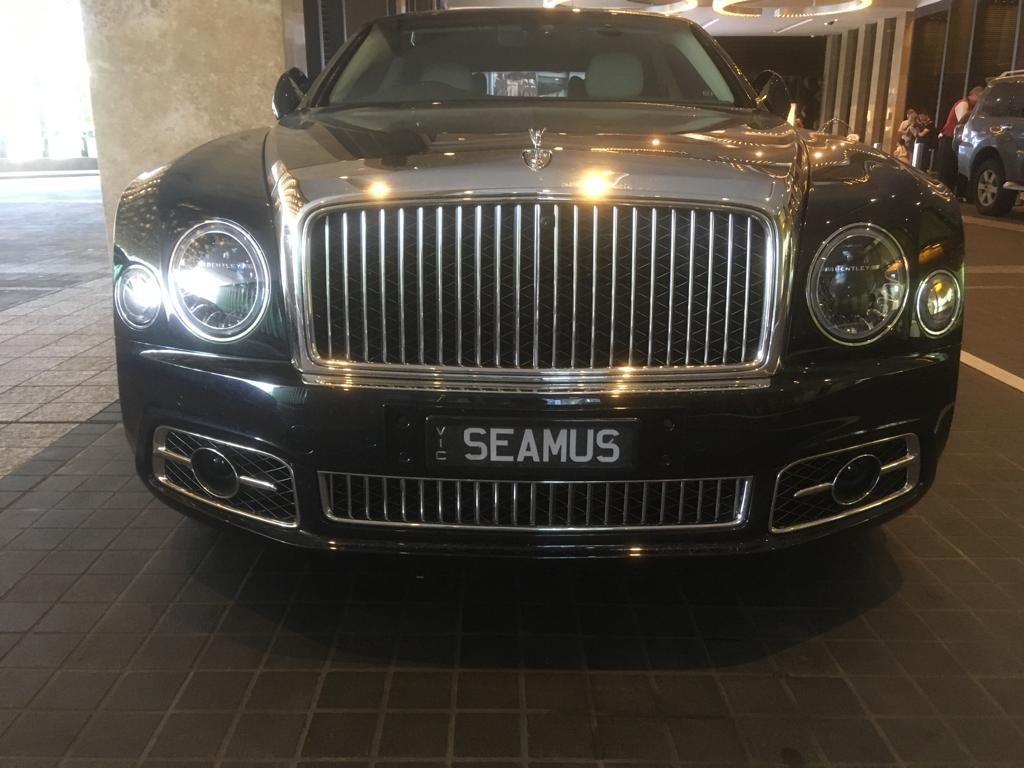 Hasn't Seamus done well for himself!