The wonderful Josh Groban appeared on Jimmy Kimmel recently to promote his brand new album.
It's something that's very close to The Muireann O Connell Show because in less than two weeks we are hosting the Your Day FM wedding for Jimmy and Michelle.
So, we think this album by Josh could be perfect for any wedding.
Just take a look at the track listing: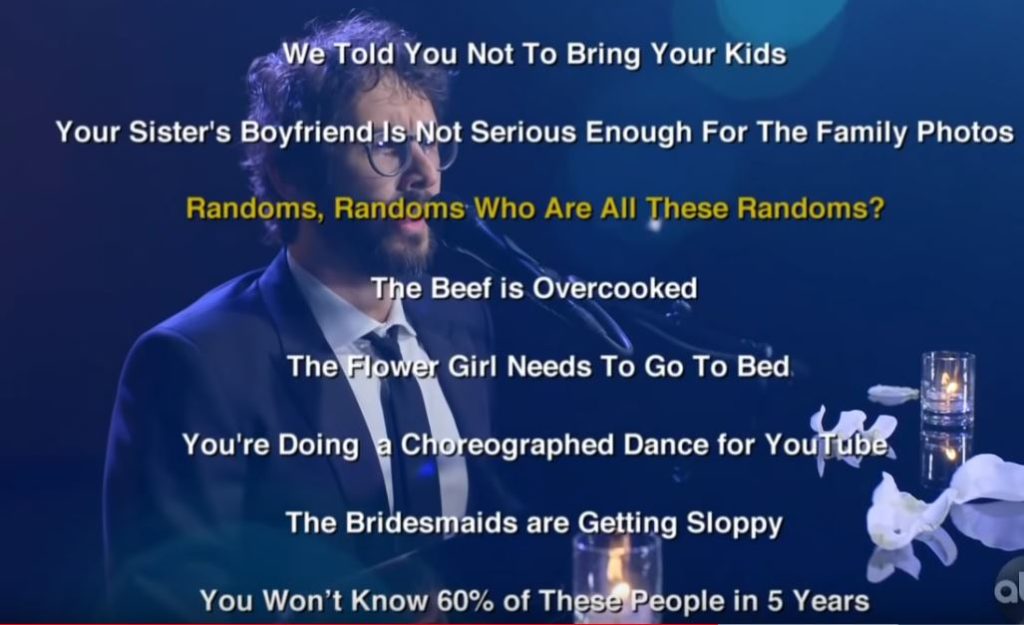 It's called Josh't Married and it features all the tunes that you'll need to celebrate yours or anyone else's nuptials.