Three people have been killed and around 15 others have been injured during a shooting at a food festival in northern California.
It happened at the annual garlic event in Gilroy, south-east of San Francisco.
Officers confronted the gunman, who was carrying an assault rifle and shot him dead.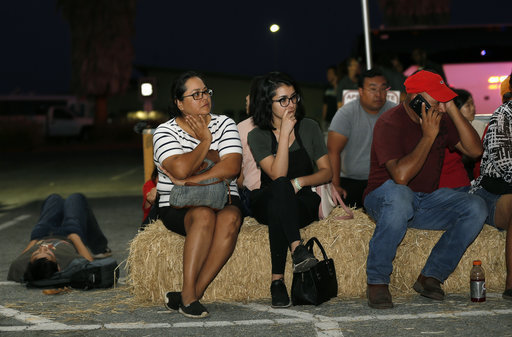 There was mass panic at the event, which attracts thousands of people.
Chief of Police Scot Smithee said the gunman, and a suspected second gunman or supporter, came into the festival via a creek which borders a parking area.
One of the largest food festivals in the US, the Gilroy Garlic Festival is an annual three-day event south of San Jose at the outdoor Christmas Hill Park.
Law Enforcement is at the scene of shootings in Gilroy, California. Reports are that shooter has not yet been apprehended. Be careful and safe!

— Donald J. Trump (@realDonaldTrump) July 29, 2019