Supermodel Bella Hadid has sparked an interest in People Before Profit 's Richard Boyd Barrett.
Last night the US model shared a post from the party to her 50 million Instagram followers, which compared the Irish Government's spending on the horse racing industry to refuges for domestic violence.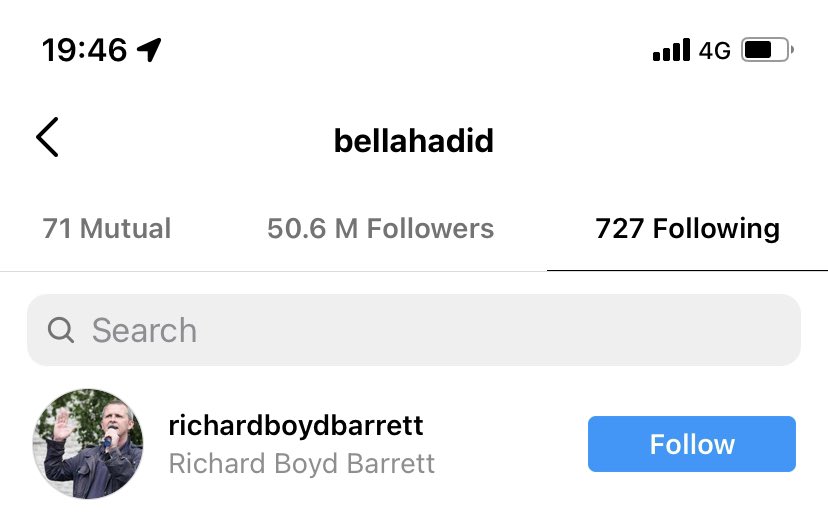 The post claim's the state spends €88 million on horse racing and just €30 million on funding.
Bella follows just over 700 people on the platform, including Deputy Boyd Barrett - however he hasn't yet returned the favour!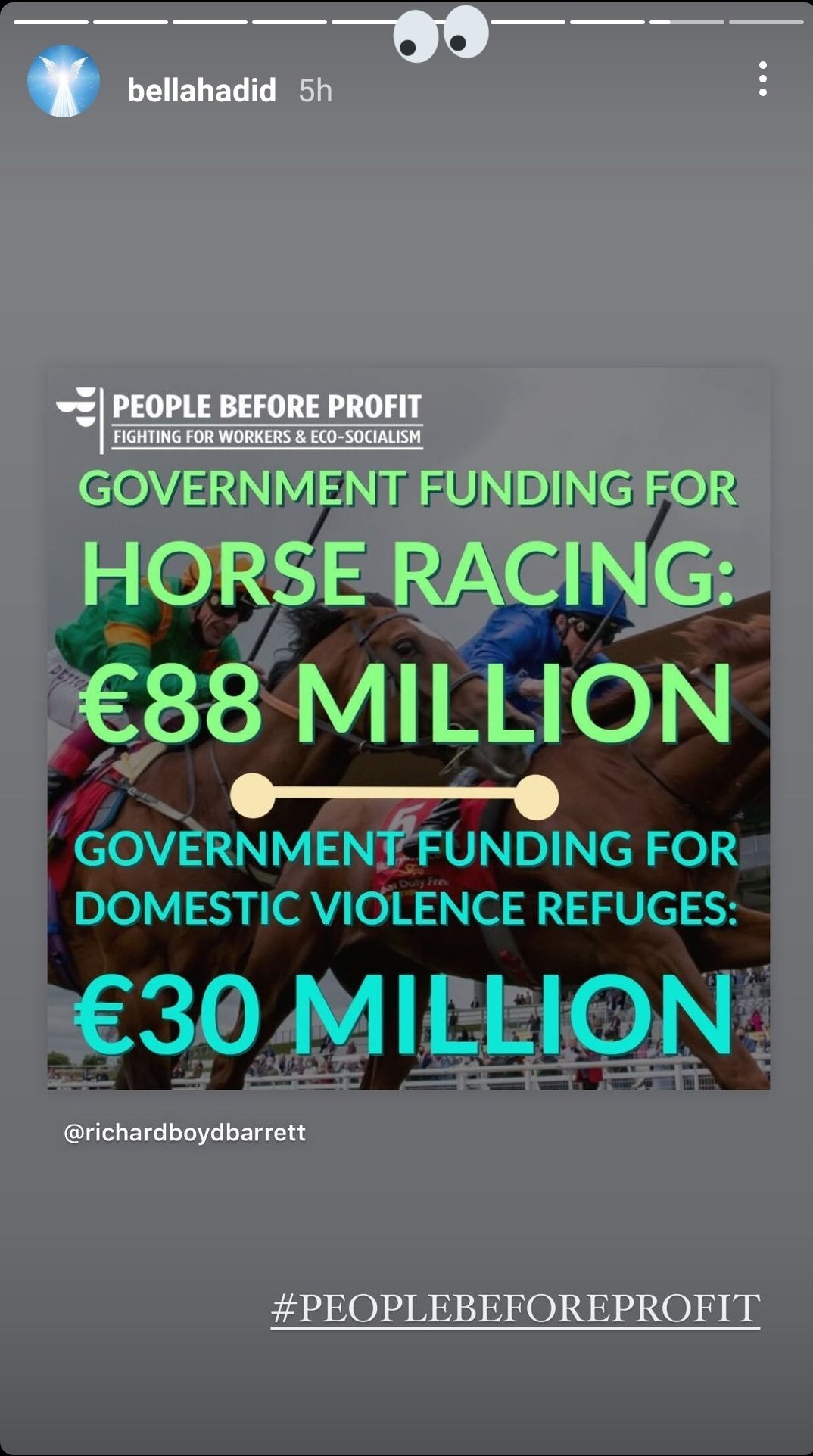 The politician recently went viral for a speech he made in relation to the treatment of Palestinians by Israel.
Bella, who is half Palestinian, has spoken out on the issue a number of times in the past.